ECOTREASURES' Sydney Tour Guides
Meet ECOTREASURES team of expert Sydney tour guides – Check out our Blog
Hi, My name is Damien.  ECOTREASURES is a locally grown business I started on the northern beaches of Sydney, Australia back in 2010. Our team of Sydney tour guides mission is to have fun with our new friends, while we enjoy and appreciate the natural treasures the "conservation areas" we visit.
ECOTREASURES specialises in Eco Tourism experiences of the Sydney's Northern Beaches, Ku-ring-gai Chase & Sydney Harbour National Park in Sydney, and the surround area's of Sydney, Australia. ECOTREASURES' passionate Sydney tour guides will help you see the natural wonders of Sydney.
ECOTREASURES mission is to provide people with an unforgettable fun, relaxing Australian experience while increasing your knowledge about Australian wildlife, environment, culture, heritage and fun things to do in Sydney. I believe the best way to learn and appreciate the environment is to have fun while you're in it.  I want to help spread the message of conservation across the world while having a good time with new friends.
Damien McClellan – Owner/lead guide
Check out our media page to view the stories about ECOTREASURES
Employment opportunities with ECOTREASURES
Please go to the ECOTREASURES home page to view the Sydney Eco Tours we offer
ECOTREASURES'S Sydney Tour Guides Profiles
Founder/Lead guide – Damien's Experience and Passions
"Get outside and have some fun"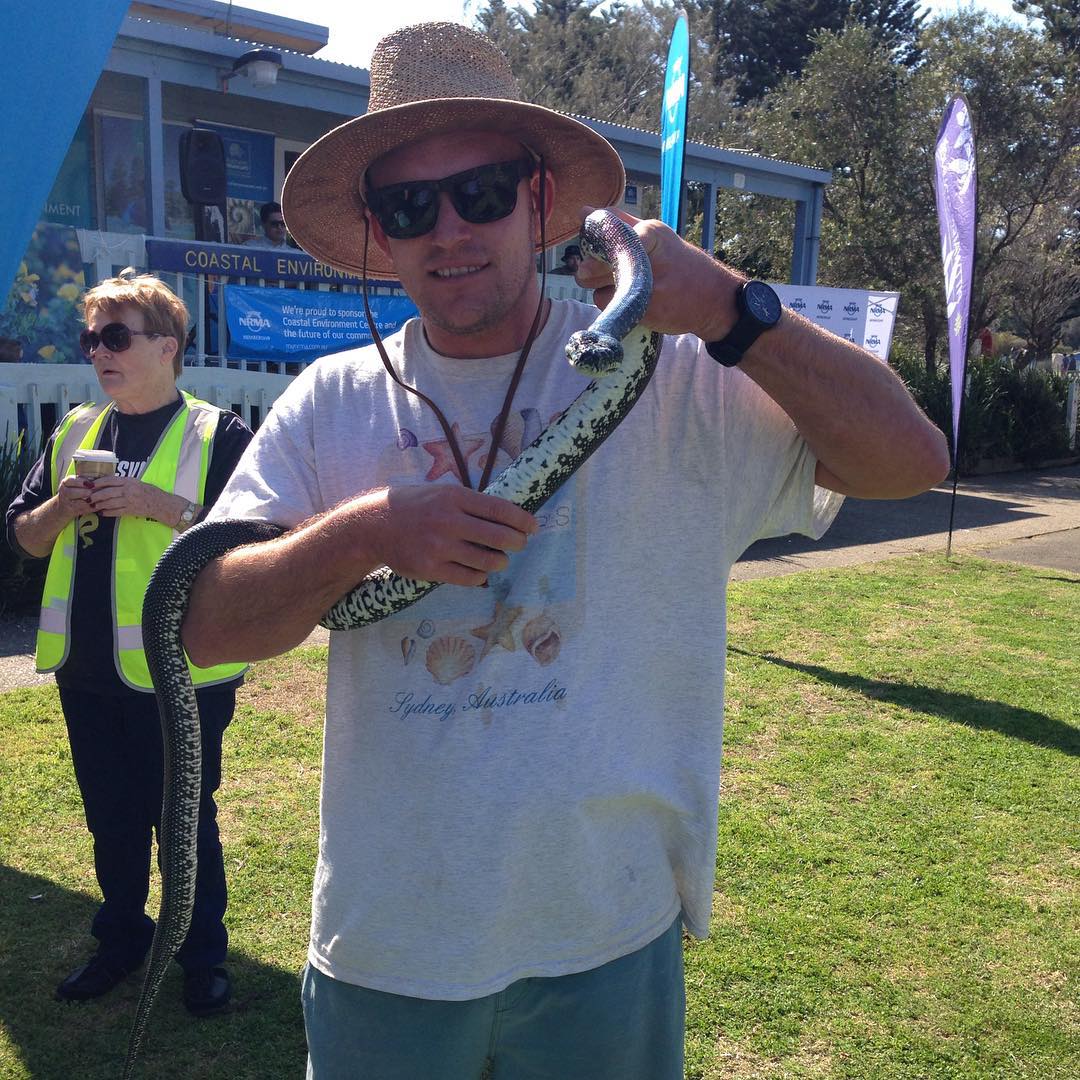 Passion: "My Passion is enjoying the outdoors and trying to raise environmental awareness along the way"
Hobbies: Surfing, Snorkelling, Stand Up Paddle boarding, Bush/Coastal walks, Reading nature booking & watching documentaries.
Heritage: My heritage is from Ireland and Scotland. One Scottish ancestor on my mothers side came on a boat called "the Chance"  in 1853  from Liverpool. Other young pioneers arrived in 1852 from Ireland and the rest arrived in 1908 also from Scotland.  I'm very lucky they made the mission down under.  Two of my great great uncles served at Gallipoli and died at the Somme (WW1), and my grandfather was in New Guinea ( WW11).
Education and experience: After high school I went traveling around the globe and then returned to begin my studies. Instead of going to the beach everyday I put my head down and went to University. It was a tough choice but the right one. I was very lucky to be granted a scholarship to study for a semester in Mexico where I studied sustainable tourism, basic Spanish, Mexican cooking and I also surfed most days.  I graduated with a Bachelor Degree in Environmental Management from Macquarie University. After University I completed a Diploma in Transport and Logistics from Sydney University, Certificate IV in Tour Guiding, Certificate IV in Small business Management, Certificate III in Sport and Recreation. During high school I completed a Certificate II in Hospitality Operations.
My work experience ranges from working as a community environmental educator for our local Northern Beaches Council formerly Pittwater Council, Surf and Paddle Board Instructor for Manly Surf School and nature tours guide for Boutique Tour Australia. I also recently completed my Certificate IV in Training and Assessment and have gained employment as a part time TAFE teacher in the Travel and Tourism department.
Along with starting my own small Business EcoTreasures in 2010, I have worked as a Sydney Wildlife Tour Guide, Sydney Surf Tour Guide (Australia East Coast), Snow Tour Guide (Japan), Wine Tour Guide (Hunter Valley) and various other customer service roles since I was over 12yrs old. I was lucky to gain experience in the corporate world for 2yrs+ in State sales channel management roles, which is where I witnessed the need for new unique team building/bonding exercises between colleagues.
I knew my life was meant to be spent in nature, so I took the leap into running my own business.  With many years of hard work I now run ECOTREASURES full time with my team of Sydney tour guides.  We have the best time in the world hosting our guests from all over Australia and the world.  These life experiences, training and consulting with tourism industry specialist has helped me gain expertise and skills to conduct unique unforgettable eco tourism experiences for our clients.
See you on tour soon – Damien
ECOTREASURES Sydney Tour Guides
Jessica Brading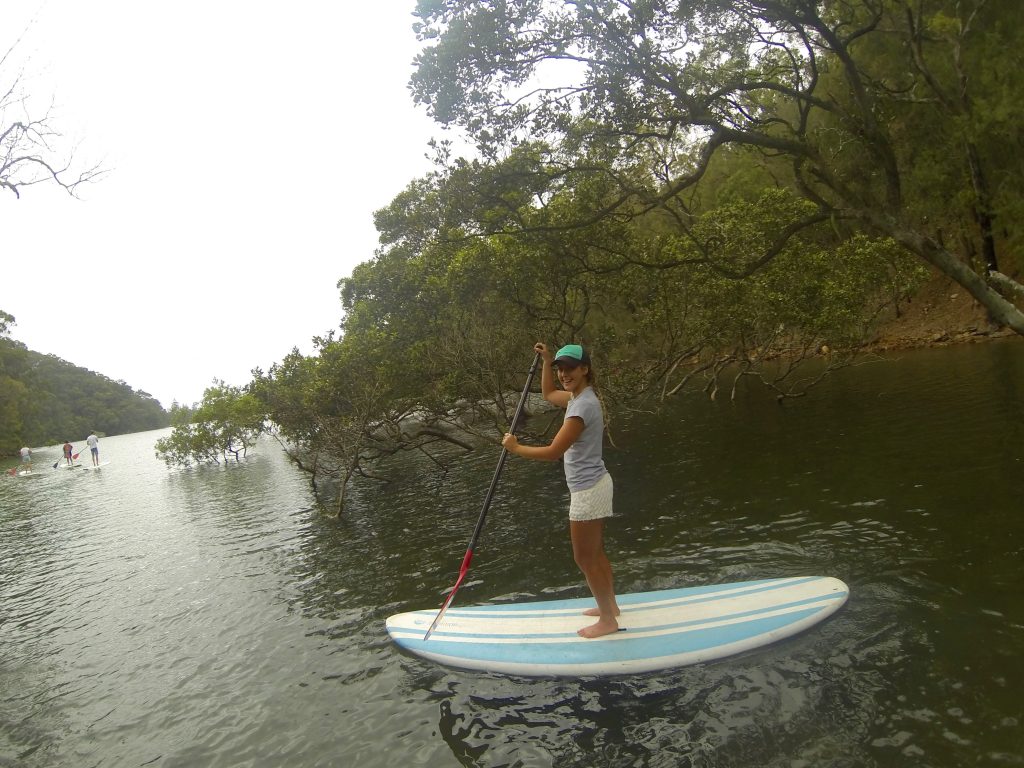 Jess has always had an incredible love for animals and the environment with her passion being in the field of marine biology and conservation.
Currently studying marine science at Macquarie university, Jess loves being in and around the ocean and is looking forward to gaining her full scuba diving license later this year so she can continue to explore the underwater world!
With a background of dance teaching as well as volunteering at Manly sea life sanctuary Jess loves dealing with people and animals. Her time at the sea life sanctuary allowed her to work up close and personal with newborn Port Jacksons, Cuttlefish fish and even huge Sea Turtles! Sadly she was also exposed to injured marine life which they aimed to rehab for release into the wild… with a lot of these injuries caused by pollution.
After travelling Thailand, America and most recently Europe for 3 months Jess is eager to continue to learn more about the fascinating  creatures and environments while spreading a message of conservation and teaching people from all over the world about climate change!
Jess is working hard to reduce her plastic usage while teaching those around her about how they can minimise their carbon footprint and reduce plastic usage!
Jess loves her job of informing people of climate change while educating them on the coolest animals and ecosystems in Sydney! Feel free to ask her on a few simple tips towards sustainable living for the benefit of our beautiful animals 🙂
ECOTREASURES Sydney Tour Guide – Jeremy Houghton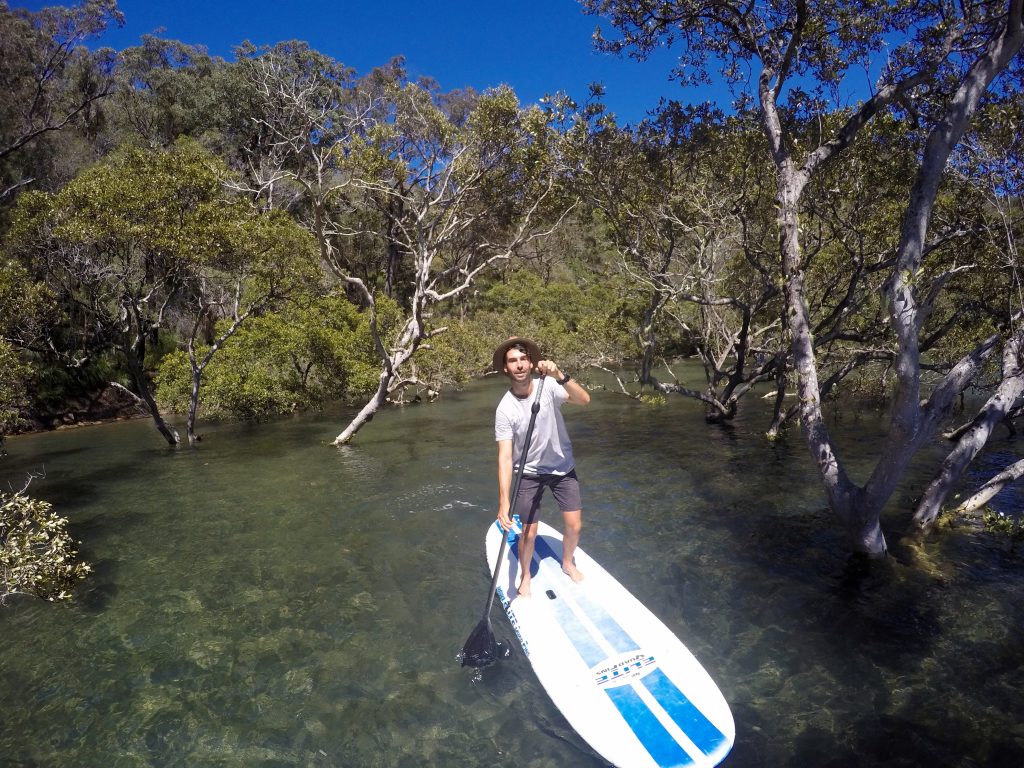 "I love connecting people with nature and inspiring their love for wildlife and the environment"
My childhood was spent in the ocean, discovering Sydney's beautiful beaches. Documentaries by David Attenborough captured my imagination; I have always wanted to be a marine biologist.
From 2012-2015, I conducted my Bachelor of Marine Biology at the University of Technology Sydney. In 2014, I assisted with research projects on the Great Barrier Reef and Mozambique. My intimate animal encounters and explorations of enchanting tropical reefs showed me, that my future was in conservation.
Seeking further knowledge and skills, in 2015 I volunteered at the Manly Sea Life Sanctuary. Through the tutelage of passionate staff and hands on experience, I learnt an incredible amount about marine life.
In 2016, I was keen to start my career in research, so I completed my Honours in Marine Science. This was the toughest challenge I had faced; I designed and executed an experiment, analysed the results, wrote and presented a thesis, all within 9 months. My research had exciting findings; it discovered a new population of a rare species and highlighted its biological value.
In 2017, I sought a job that I would love. I left for the United States to conduct an internship at an aquarium in Florida. I worked within a sea turtle rehabilitation centre, gaining experience within all facets of the facility. I found, educating guests and connecting them to marine life, to be the most rewarding.
With this ambition, I returned to Sydney. As a Tour Guide for Eco Treasures, I take guests on adventures through some of NSW's most beautiful national parks. I teach through hands on experiences and awesome animals encounters. My work days consist of paddle boarding, snorkelling, the outdoors and meeting people from all around the world. I freaking love my job.
ECOTREASURES Sydney Tour Guide
– Samantha Goyen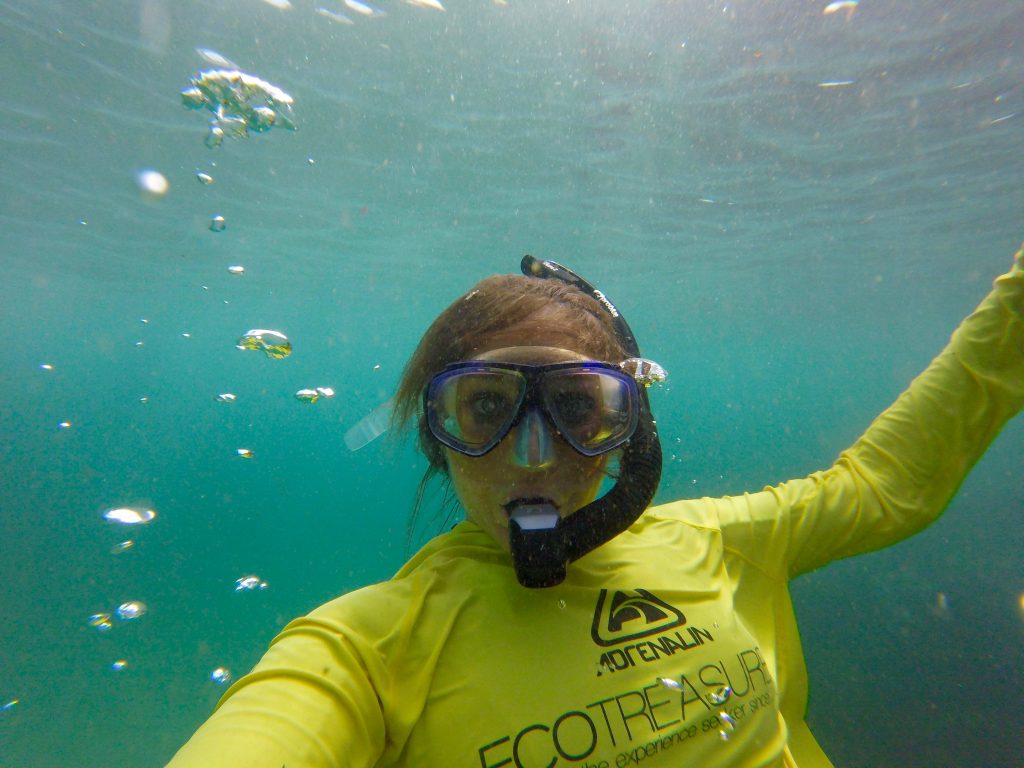 I have always felt a strong connection to and passion for the Australian wilderness and coastline, having been fortunate enough to grow up exploring its vastness and beauty. I always knew I wanted to work in conservation to learn about and protect our natural environment, so after school I completed undergraduate studies in Marine Biology at UTS, driven by my passion for the ocean and coral reefs in particular. While at university I worked at SeaLife aquarium as an education officer and dugong keeper. When I finished uni, I worked as an intern and then research assistant at the Australian Museum where I investigated the Sydney shark fin industry and was involved in projects researching fish evolution in the Seychelles and Tahiti.
Deciding then to stay in research, in 2015 I went back to uni for an honour's year and I am currently just finishing a PhD with the Climate Change Cluster at UTS, focusing on the effects of climate change on coral reefs. My PhD research specifically focuses on the coral communities around Sydney to understand how they are surviving this far south and how they are changing with increasing sea surface temperatures. This research involves lots of diving around Sydney learning a lot about the amazing biodiversity we are lucky to have here!
Throughout my years as a student and researcher, I have always been passionate about teaching people what I know about the environment and I try and inspire people to connect with the natural world. I really value any chance to have this conversation, especially in the stunning settings of our Sydney beaches and national parks!
EcoTreasures – Eco Tourism Australia Certification
EcoTreasures is very proud to have achieved Advanced Eco Tourism & and Respecting Our Cultural certification with Eco Tourism Australia. Please see below the information about each program. You can also click on the link to the Eco Tourism Australia Web page for more information about Eco Tourism.
WHAT IS ECO CERTIFICATION?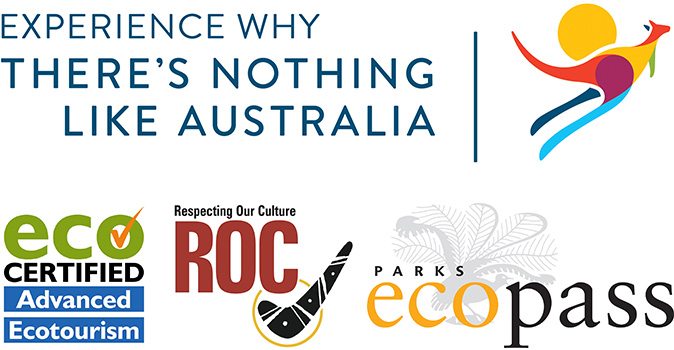 ADVANCED ECOTOURISM – "Tourism with strong interpretation values, commitment to nature conservation and helping local communities."
The ECO Certification program assures travellers that certified products are backed by a strong, well managed commitment to sustainable practices and provides high quality nature-based tourism experiences.
The ECO Certification Program is a world first and it has been developed to address the need to identify genuine nature and ecotourism operators.
WHAT IS ROC (Respecting Our Cultural) CERTIFICATION?
The Respecting Our Culture (ROC) Program is a tourism industry development tool designed by Aboriginal Tourism Australia (ATA) and administered by Ecotourism Australia.
The ROC program was produced through an extensive and ongoing national consultation by ATA with Indigenous communities, industry stakeholders and tourism operators. ROC embraces national accreditation standards to ensure tourism experiences meet customer expectations in a professional and sustainable way.  It also encourages the industry to operate with respect for Indigenous cultural heritage
What is Park Eco Pass? National Parks and Wildlife NSW 
ECOTREASURES was awarded a 10 year Premium Eco Pass
Commercial recreation and tour operators play a key role in facilitating public use and enjoyment of New South Wales' over 850 national parks and reserves, by promoting their unique values and encouraging tourism and recreation.
NPWS licenses commercial recreation and tour operators who offer guided tours, instructional or educational courses and other leisure activities in NSW parks and reserves.
The Parks Eco Pass, introduced in 2009, is a comprehensive, centralised licensing system for commercial recreation and tour operators that includes a number of significant benefits for licensed operators.