ECOTREASURES' Sydney Tour Guides
Meet ECOTREASURES team of expert Sydney tour guides – Check out our Blog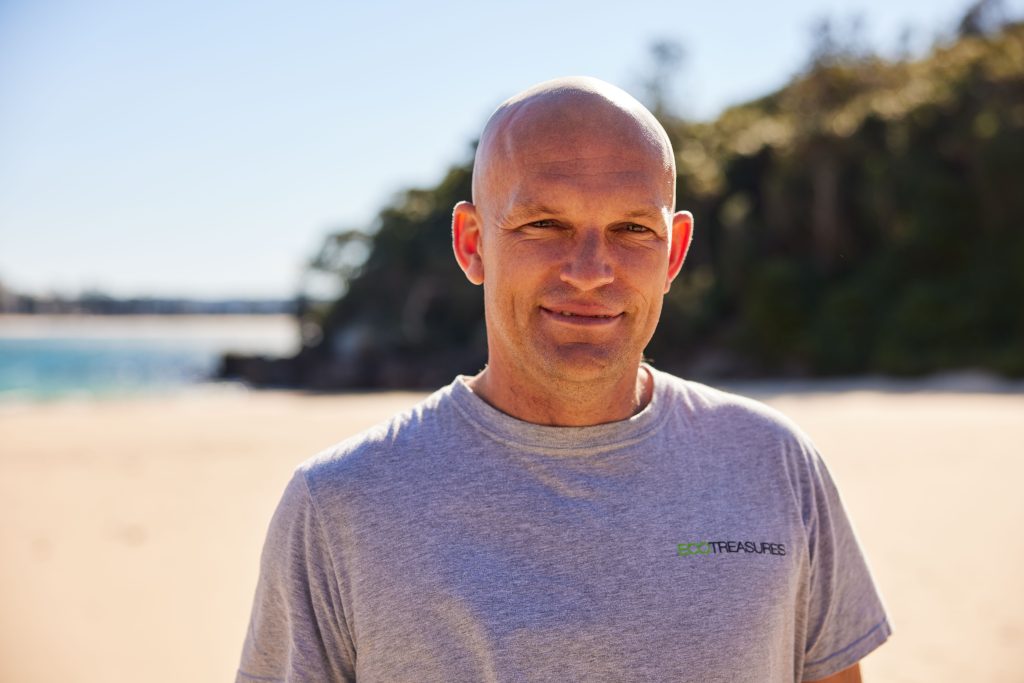 Greetings, I'm Damien McClellan, Owner and Lead Guide at ECOTREASURES.
Our journey at ECOTREASURES began in 2010 when I founded this endeavor, deeply rooted in the vibrant local lifestyle of Sydney's northern beaches. Our exceptional team of Sydney eco tour guides shares a unified mission: to immerse ourselves in the splendor of nature and champion conservation in the regions we explore, all the while cherishing every moment with our newfound friends.
Exploring Nature with ECOTREASURES
ECOTREASURES is your dedicated partner for crafting unforgettable Eco Tourism experiences across Sydney's Northern Beaches, Ku-ring-gai Chase, Sydney Harbour National Park, and the breathtaking landscapes of Australia. Our committed Sydney eco tour guides are your key to unveiling the captivating natural wonders of Sydney. We take immense pride in our distinction as one of just five providers with the esteemed title of Advanced Eco Tourism Certification for nature-based experiences in Sydney.
Unveiling Urban Wilderness
What sets us apart is our presence within Australian cities, a rarity in the eco-tourism landscape. Remarkably, only 4% of eco-accredited tours are located within city limits, with the remaining 96% nestled in regional hideaways. This unique position allows us to offer you a singular opportunity to connect with and appreciate the wonders of nature in an urban setting.
Our Belief and Global Mission
Our belief is elegantly simple: the most profound way to understand and cherish our environment is by joyfully immersing oneself in it. I'm here to extend the message of conservation on a global scale while sharing remarkable moments with our new friends.
Join us in this remarkable journey to celebrate, protect, and preserve the environment. Together, we can make a lasting impact.
Media Page
Check out our media page to view the stories about ECOTREASURES
Employment opportunities with ECOTREASURES
Please go to the ECOTREASURES home page to view the Sydney Eco Tours we offer
ECOTREASURES'S Sydney Tour Guides Profiles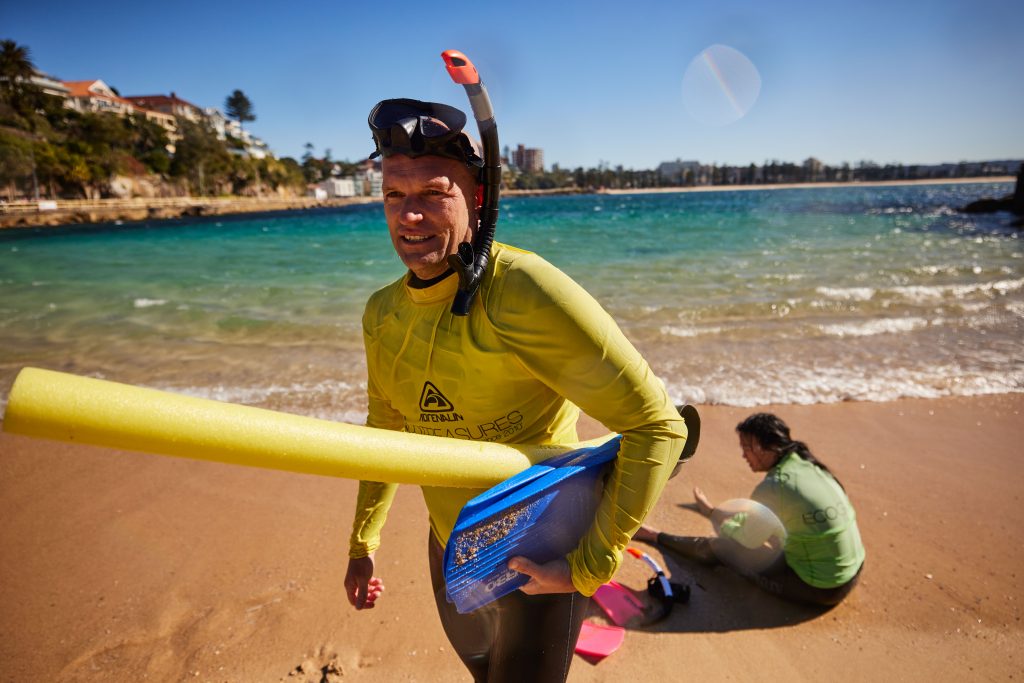 Founder/Lead eco guide – Damien's Experiences and Passions
"There is no such thing as bad weather just incorrect clothing"
Passion: "My greatest passion revolves around embracing the outdoors while simultaneously advocating for environmental awareness."
Hobbies: Surfing, snorkelling, stand-up paddleboarding, coastal and bush walks, indulging in nature literature, and exploring documentaries.
Heritage: My ancestral roots trace back to Ireland and Scotland. An ancestor on my maternal side embarked on a journey aboard the vessel "the Chance" in 1853 from Liverpool. Other young pioneers arrived in 1852 from Ireland, and the remainder arrived in 1908 from Scotland. I'm fortunate that they embarked on their journey to Down Under. Two of my great-great-uncles served at Gallipoli and lost their lives at the Somme during WW1, while my grandfather was stationed in New Guinea during WW2.
Education and Experience: Following high school, my globetrotting adventures preceded my return to commence studies. Opting for the path of higher education, I chose the classroom over the beach. Although challenging, it was the right decision. A scholarship paved the way for me to study sustainable tourism, basic Spanish, Mexican cooking, and surfing during a semester in Mexico. I graduated with a Bachelor's Degree in Environmental Management from Macquarie University. Subsequently, I completed a Diploma in Transport and Logistics from Sydney University, along with certifications in Tour Guiding, Small Business Management, and Sport and Recreation. During high school, I obtained a Certificate II in Hospitality Operations.
My professional journey spans diverse roles, including a community environmental educator for our local Northern Beaches Council (formerly Pittwater Council), Surf and Paddle Board Instructor at Manly Surf School, and nature tour guide for Boutique Tour Australia. I acquired a Certificate IV in Training and Assessment and worked part-time as a TAFE teacher in the Travel and Tourism department.
In addition to establishing my own venture, EcoTreasures, in 2010, I've served as a Sydney Wildlife Tour Guide, Sydney Surf Tour Guide along the Australian East Coast, Snow Tour Guide in Japan, Wine Tour Guide in the Hunter Valley, and in various customer service positions since my early teens. A stint of over two years in corporate State sales channel management roles reinforced the need for innovative team-building exercises among colleagues.
Realizing that my calling was to immerse myself in nature, I embraced entrepreneurship. Through years of dedicated effort, I now manage ECOTREASURES full-time, alongside my team of Sydney tour guides. Hosting guests from around Australia and the world, we enjoy unforgettable moments. These experiences, training, and consultations with industry specialists have honed my skills to curate exceptional eco-tourism experiences for our valued clients.
Look forward to welcoming you on tour soon – Damien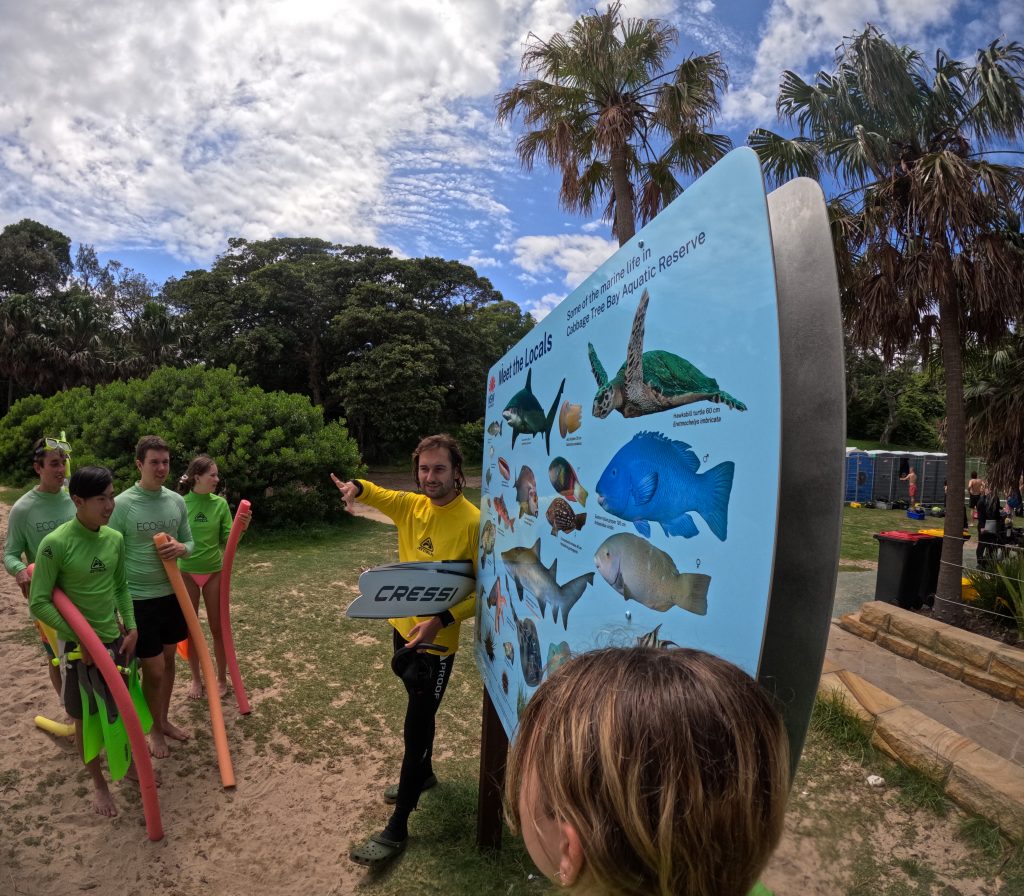 Eco guide – Sam's Experiences and Passions
Passion: Outdoor adventures. I love exploring Sydney's underwater world, going the uncharted depths, seeing all the under appreciated weird wildlife, and looking for forgotten treasures.
Hobbies: Free-diving, Scuba Diving, Surfing, Treasure Hunting.
Heritage: English/Australian Originally from England, I've been living in Australia since I was 12.
Education and Experience: Currently studying a Bachelor of Archaeology. I've been working as a scuba instructor at some of Sydney busiest dive shops since 2016, and hold instructor ratings with PADI, SSI, RAID, SDI, and ISC.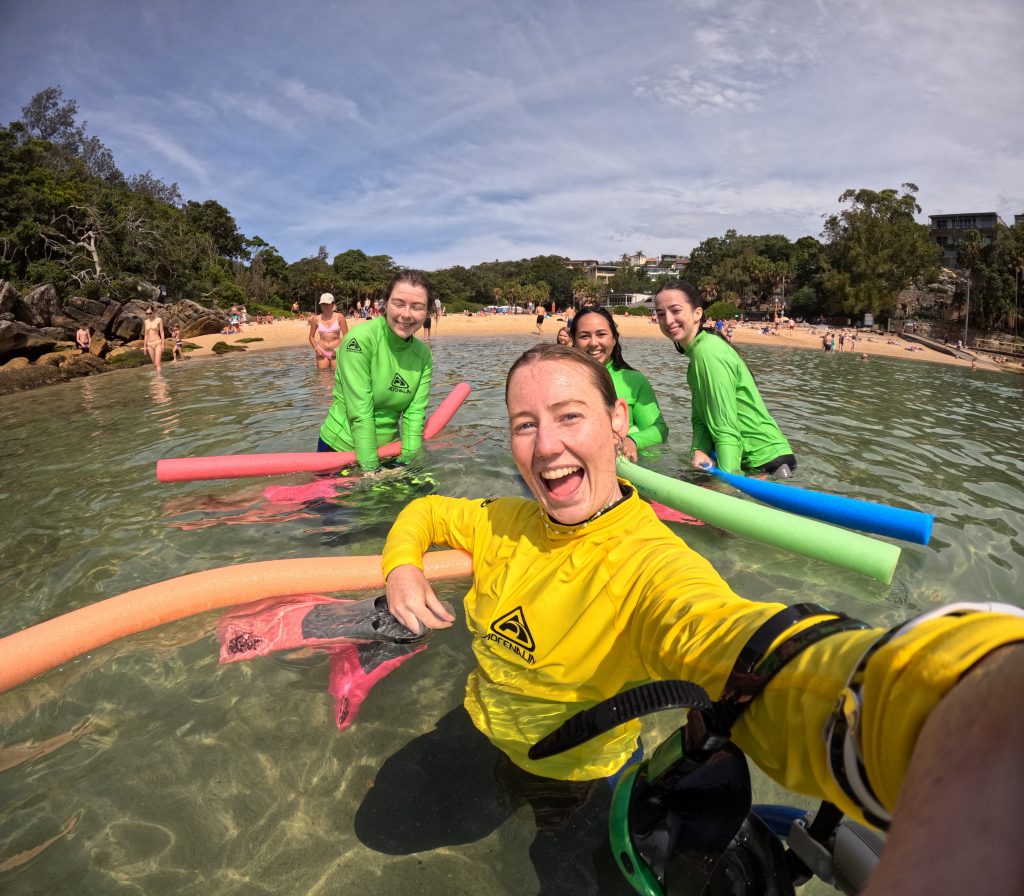 Eco guide – Krystina Experiences and Passions
Passion: I am passionate about music, the ocean, scuba diving, connecting with people, and looking after each other and our natural environment
Hobbies: My hobbies are swimming, bushwalking, singing, reading, scuba diving. I feel like my main ones are now what I get to do for a living which is so special
Heritage: I am a proud Australian and was born in Sydney's Northern Beaches, and have lived here all my life. I love where I live and I am very thankful to my family for raising me here so I could fall in love with the ocean
Education and Experience: Currently training to be a scuba divemaster with a Cert 3 in Outdoor Leadership, and have experience being in the water with people of all backgrounds, getting to guide them around the underwater world. I also have years of experience working with children and young people in various contexts ranging from outdoor activity to creative arts.

Eco

guide –

Rafaela

Experiences and Passions
Passion: I am passionate about marine ecosystems and the conservation of marine wildlife, especially considering all the unique organisms found in Australia.
Hobbies: I am an avid reader and always enjoy spending a day at the beach whether it be scuba diving, snorkelling or exploring rock pools. On my time off I also enjoy staying active by going on walks and attending pilates classes.
Heritage: I am Brazilian, but have moved around quite a bit growing up, and moved to Australia about 4 years ago. 
Education and Experience: I have just completed my Bachelors of Science majoring in biology and wildlife conservation choosing electives geared toward marine systems and biochemistry where possible.  Within my degree, I also undertook an honours research project evaluating the population genetics of Port Jackson sharks along the Great Southern Reef. While studying I gained a lot of experience working in the water and specifically teaching kids about the importance of our marine ecosystems and encouraging them to create a lasting connection with it.
ECOTREASURES – Eco Tourism Australia Certification
EcoTreasures is very proud to have achieved Advanced Eco Tourism & and Respecting Our Cultural certification with Eco Tourism Australia. Please see below the information about each program. You can also click on the link to the Eco Tourism Australia Web page for more information about Eco Tourism.
"Only 4% of eco tourism accredited experiences are located in Australian cities. Of that 4% we are 1 of only 5 Advanced eco tourism certified experiences. " – Damien Mc,  Founder
WHAT IS ECO CERTIFICATION?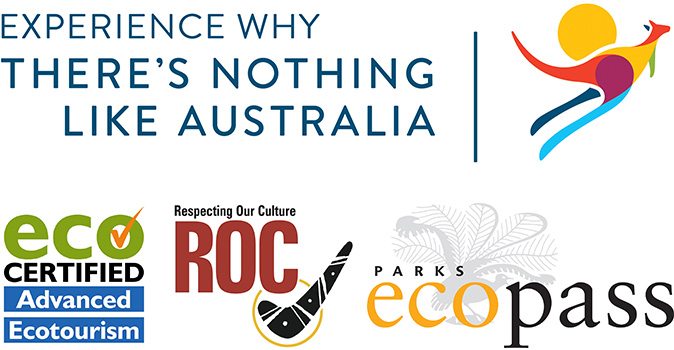 ADVANCED ECOTOURISM – "Tourism with strong interpretation values, commitment to nature conservation and helping local communities."
The ECO Certification program assures travellers that certified products are backed by a strong, well managed commitment to sustainable practices and provides high quality nature-based tourism experiences.
The ECO Certification Program is a world first and it has been developed to address the need to identify genuine nature and ecotourism operators.
WHAT IS ROC (Respecting Our Cultural) CERTIFICATION?
The Respecting Our Culture (ROC) Program is a tourism industry development tool designed by Aboriginal Tourism Australia (ATA) and administered by Ecotourism Australia.
The ROC program was produced through an extensive and ongoing national consultation by ATA with Indigenous communities, industry stakeholders and tourism operators. ROC embraces national accreditation standards to ensure tourism experiences meet customer expectations in a professional and sustainable way.  It also encourages the industry to operate with respect for Indigenous cultural heritage
What is Park Eco Pass? National Parks and Wildlife NSW 
ECOTREASURES holds a current Eco Pass for variety of locations
Commercial recreation and tour operators play a key role in facilitating public use and enjoyment of New South Wales' over 850 national parks and reserves, by promoting their unique values and encouraging tourism and recreation.
NPWS licenses commercial recreation and tour operators who offer guided tours, instructional or educational courses and other leisure activities in NSW parks and reserves.
The Parks Eco Pass, introduced in 2009, is a comprehensive, centralised licensing system for commercial recreation and tour operators that includes a number of significant benefits for licensed operators.