Description
Explore the Beauty of the Blue Mountains
Group Eco Tour from Sydney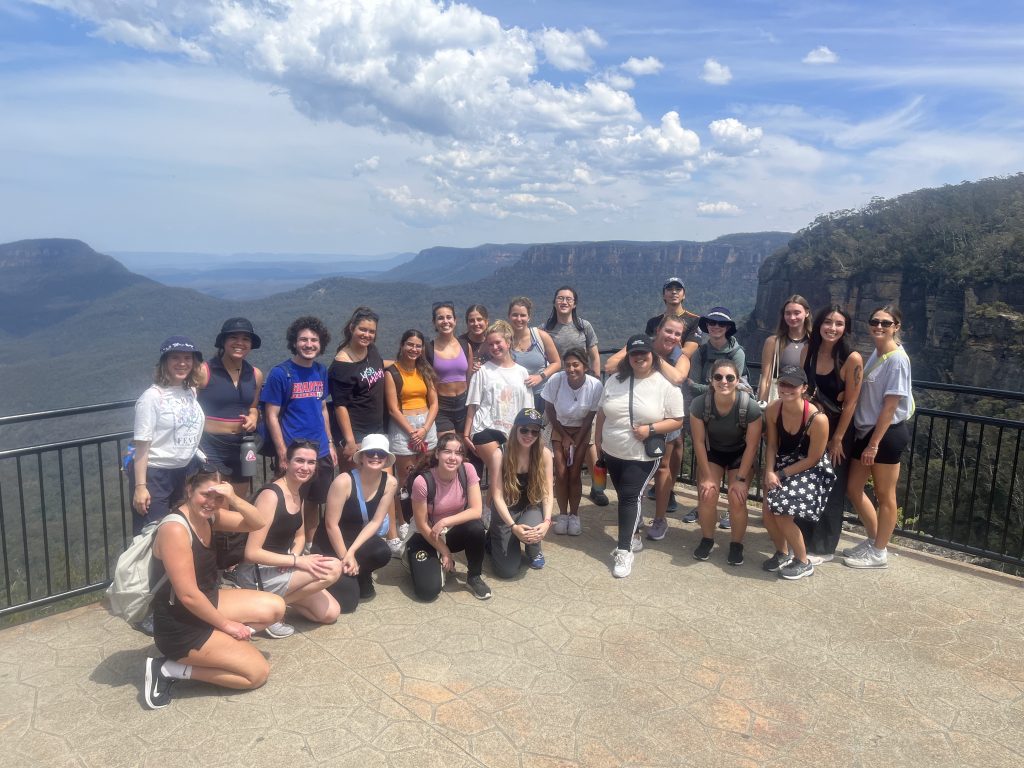 Welcome to an unforgettable Blue Mountains eco tour that will take you from the bustling city of Sydney to the serene wilderness of the Blue Mountains. Immerse yourself in the natural wonders, indigenous culture, and breathtaking landscapes that this World Heritage-listed region has to offer. Our private group eco adventure is designed to provide you with an intimate and sustainable experience that leaves minimal impact on the environment while maximizing your enjoyment.
Tour Highlights:
Tour Highlights:
Scenic Overlooks: Marvel at the stunning panoramic views of the Blue Mountains' iconic rock formations, valleys, and dense eucalyptus forests from various vantage points.
Aboriginal Heritage: Learn about the rich indigenous heritage of the area through guided walks and talks by your eco guides.
Wildlife Encounters: Keep an eye out for the unique wildlife that calls the Blue Mountains home, including colorful parrots, Reptiles, Wallabies, kangaroos, and if you're lucky, the famous Lyre Bird.
Sustainable Practices: Our tour is committed to sustainable Blue Mountains tourism. We use eco-friendly transportation, minimize waste, and support local businesses that prioritize sustainability.
Guided Bushwalks: Embark on guided Blue Mountains bushwalks through well-maintained trails, allowing you to fully immerse yourself in the natural beauty of the region. Learn about the flora and fauna that make this area so special.
Gourmet Picnic or Cafe lunch options: Indulge in a delicious gourmet picnic lunch featuring. Savor your meal amidst the tranquility of the outdoors.
Options – Scenic Railway and Cableway: Experience the breathtaking scenery from unique perspectives with rides on the Scenic Railway and Cableway, offering exciting and safe ways to explore.
Tour Details:
Duration: Full-day tour (approximately 8-10 hours)
Group Size: Maximum 8 participants, ensuring an intimate experience unless your group is bigger
Departure: Hotel pick up and drop off Sydney, with comfortable transportation provided
Inclusions: Guided walks, transportation, gourmet picnic lunch, NPWS entry fees, and expert commentary
Cost
2 person $1100
3-4 person $1250
5-8 persons $1500
Is your group more than 8 people. Get in touch for a group quote? info@ecotreasures.com.au
Booking:
To secure your spot on this unforgettable Blue Mountains eco tour from Sydney, please email our our friendly team at info@ecotreasures.com.au or call 0415 121648
What to Bring:
Comfortable walking shoes
Hat and sunscreen
Reusable water bottle
Camera to capture the breathtaking views
A sense of adventure and curiosity
Join Us:
Escape the city and embark on a journey of discovery and connection with nature. Let us guide you through an eco-friendly Blue Mountains adventure that leaves you inspired by the beauty of the Blue Mountains and its rich cultural heritage. Book your spot today and get ready for an experience of a lifetime!