Description
Private Touring Sydney with local guide – The perfect way for you to have the best holiday
Private Sydney Day touring made for you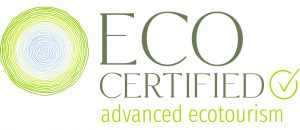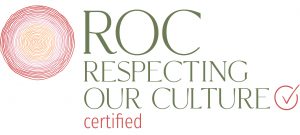 Private Touring Sydney inclusions
Expert friendly and fun local eco guide
Pick up and drop off to your hotel in comfortable transport
Tour consultation process to design your perfect tour
Tailored Sydney experiences to suit your travel itinerary and your interests
National Park and Wildlife entry fees
Tour photos
Snorkelling, paddle boarding and kayaking at our locations
Private day tours designed for you are perfect for small groups, families, couples.
Please see below tour options to give you some ideas about ECOTREASURES unique range of eco experiences
High energy adventure eco tours with yummy food 
Tailored experiences – Let' plan the adventure from scratch?
High Energy – Long Hikes, Paddle board, Kayaking
Sydney Northern Beaches Tour with Private Surfing Lesson at Palm Beach
Outside Sydney Blue Mountains with some good hikes
Soft easy going eco adventure with yummy food 
Soft Eco Adventure – Manly to Palm Beach, Ku-ring-gai Chase National Pakr
Blue Mountains easy goingEco Tour
Lux Northern Beaches – Food & Wine along the Coastline
Famous Sydney Icon's and locations – Sydney City sights tour
Jervis Bay Dolphin and Whale Watching – Overnight options available
Hunter Valley Wine Tasting Tour – Overnight options available
Port Stephens Dolphin and Whale Watching – Overnight options available
Indigenous guided walks
Meeting  location: Pick up from Hotel, airport or as requested
Duration: Minimum charge 3 hours
Private Touring Sydney Pricing:
Final quote will be provided in tour consultation process once all additional extra have been confirmed on all activities. Private charter cost depending on group size. Meals at cafe or or restaurants can be paid for by you as you go to keep things simple. We love food and know all the best spot depending on budget and we do provide our picnic BBQ/Seafood or basic options available we can quote as requested.
Tour Description
ECOTREASURES Sydney private touring will help you experience your perfect day or multiple day adventure in Sydney and the surrounding area. Sydney is a magical city with so many places to visit. We can help you experience and see the real Sydney with your expert local Australian guide. We will welcome you to our coastal culture of Sydney. We can show you Sydney's beautiful beaches, National Parks, and suburban villages in our comfortable air conditioned transport.
Our Sydney Private touring options have been awarded the Advanced Eco Tourism Certification and we will tailor your day as you request. First we will find out what you like? What are your interests? What plans do you already have? We will make some itinerary suggestions for you to review in in the tour consultation process.  You can then choose from a range of high adventure and soft adventure activities around Sydney. ECOTREASURES will help you discover Sydney at your own pace with your own private expert Sydney local guide. We aim to make your private Sydney touring experience a day you will treasure forever.
Private Sydney Touring with ECOTREASURES will allow you to be immersed into the coastal culture of Sydney while you learn about the environment, culture, and heritage of Sydney.  Our aim is fun, with rest and relaxation.
Why not book all your tour with ECOTREASURESa and include aiport pick up??
If you book 2 days of private tours you will receive a 10% discount off total cost
If you book 3 days of private tour you will receive a 15% discount off total cost
How to book:
Click on the availability tab on the left side of this page to check group tour available dates and to book online. Private tours  are available by request. If you have any questions please email info@ecotreasures.com.au or call 0415 121 648.
What to bring:
Swimming gear
Towel
Hat
Re-fillable drink bottle
Walking shoes
Polarised sunglasses (with strap) to see through the water while paddling
Please go to the ECOTREASURES home page to view the other Sydney Eco Tours we offer