Description
Private touring of Sydney with a local eco guide
Tailored Private Tours in Sydney with Ecotreasures: Your Ideal Day Awaits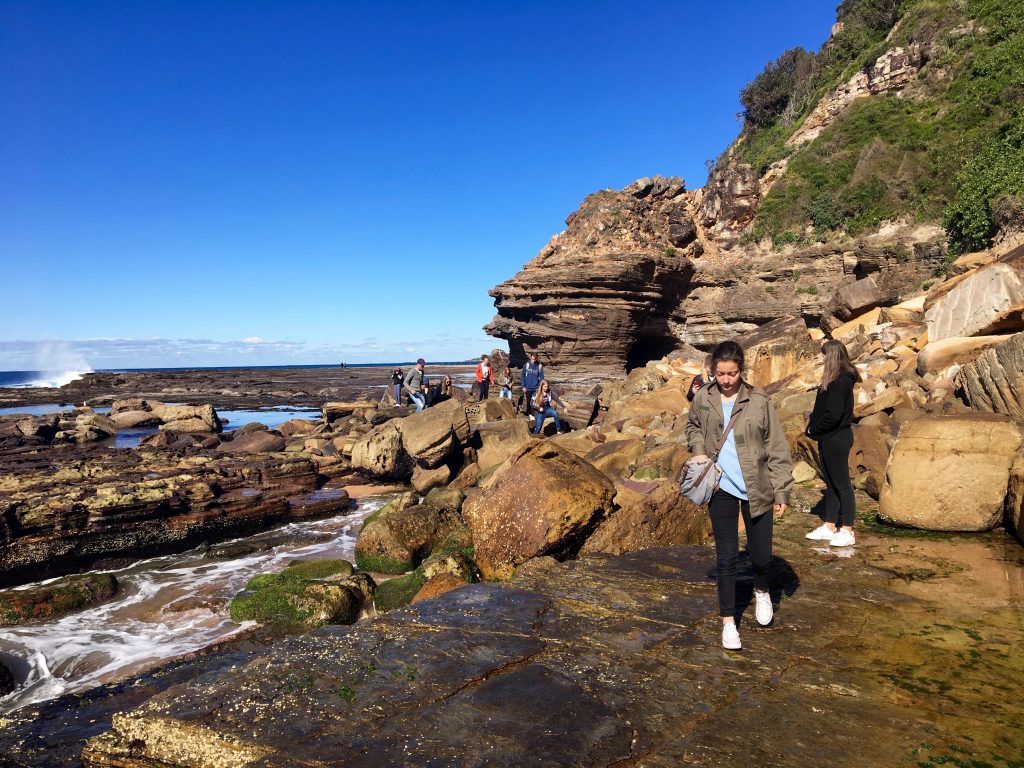 Explore Sydney Your Way: Tailored Private Tours with Ecotreasures
Welcome to Ecotreasures, your gateway to personalized and unforgettable private tours in Sydney. We believe that every traveler is unique, and your journey should reflect your interests and passions. With our range of tailored private day tours, you can experience the beauty, culture, and adventure of Sydney like never before.
Why Choose Ecotreasures for Your Private Tour?
Experience the Uniqueness of Sydney: Immerse yourself in Sydney's iconic sights, hidden gems, and natural wonders. Our expert local guides, led by Damien with 15 years of experience, are passionate about sharing the city's rich history and breathtaking landscapes.
Your Adventure, Your Way: Our private tours are designed with you in mind. Choose from a variety of themes, from high-energy eco adventures to relaxed sightseeing and everything in between. With Ecotreasures, you're in control of your itinerary.
Eco-Focused Exploration: At Ecotreasures, we're committed to sustainable and responsible tourism. Our Advanced Eco Tourism Certification from Eco Tourism Australia reflects our dedication to preserving the environment while providing exceptional experiences.
Tailored Private Tour Options:
Sydney Famous Sights: Discover Sydney's most iconic landmarks with the guidance of our expert local eco guide. From the Sydney Opera House to the Harbour Bridge, you'll experience the essence of this vibrant city.
Blue Mountains Exploration: Customize your visit to the UNESCO World Heritage-listed Blue Mountains. Choose the trails, viewpoints, and attractions that resonate with you, all while surrounded by stunning natural beauty.
Family Adventure Day: Make memories that last a lifetime with our action-packed family adventure day. Snorkel, surf, and hike along Sydney's coastline for a day of bonding and excitement for both kids and parents.
Hike is Life: If you're a hiking enthusiast, our "Hike is Life" option is perfect for you. Disconnect from the crowds and connect with nature on a range of breathtaking trails.
Food and Views: Indulge in culinary delights while soaking in spectacular views. Experience the best of both worlds as you savor delicious food and take in the beauty of Sydney.
Beyond the Big Smoke: Venture beyond the city limits to explore the Hunter Valley, Jervis Bay, and Port Stephens. Immerse yourself in diverse landscapes and unique experiences.
Sydney Rock Pools Adventure: Dive into Sydney's coastal wonders with a unique exploration of the city's rock pools built into ocean headlands. Swim in these natural gems as you uncover the stunning coastline.
Customized Adventure: Create your own adventure from scratch. Work with us to craft a tour that perfectly aligns with your interests, preferences, and desired activities.
Booking Your Tailored Private Tour:
Booking your private tour with Ecotreasures is easy. Simply reach out to us via email at info@ecotreasures.com.au or call 0415 121 648 to start the process. We'll discuss your group size, interests, and any specific requirements to ensure your experience is truly unique.
Flexible and Accommodating:
Life is unpredictable, and plans can change. That's why our private tours offer flexibility and adjustments. Whether you want to make changes before the tour or on the day itself, we're here to accommodate your needs.
Unlock Discounts for Extended Adventures:
Extend your adventure with multiple days of private tours and unlock exclusive discounts. Enjoy 5% off for booking 2 days and 10% off for booking 3 days of private tours.
Getting Prepared for Your Adventure:
Depending on your chosen activities, be sure to pack swimming gear, a towel, hat, refillable drink bottle, walking shoes, and polarized sunglasses for paddling.
Create Lasting Memories: Book Your Private Tour Today
Embrace the coastal culture, explore the hidden treasures of Sydney, and create memories that will stay with you forever. Book your tailored private day tour with Ecotreasures and embark on a journey designed exclusively for you. Don't wait, as our private tours are limited and available by request. Contact us now to begin your unforgettable adventure.
Available Dates
Please contact our office info@ecotreasures.com.au or call 0415 121648 to submit your date and tour request