Description
Private Manly Snorkel Tour
Confidently explore the Cabbage Tree Bay Aquatic Reserve on your tailored privately guided Manly snorkel tour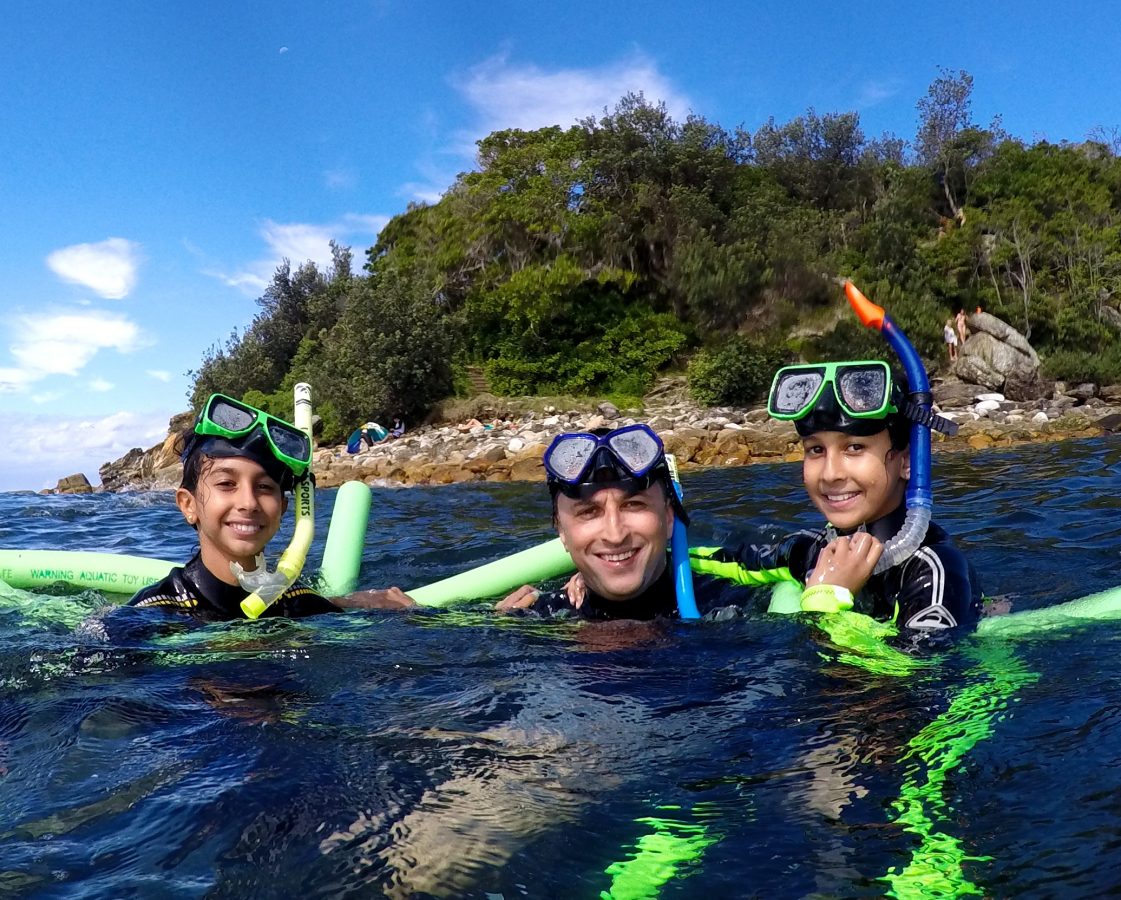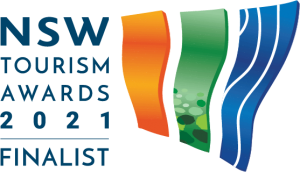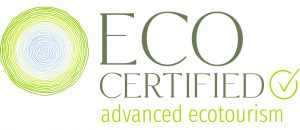 All private tour dates must be confirmed with our office before booking
Private Manly snorkel tour inclusions
Interpretative private guided manly snorkel tour with experienced and friendly local eco guide
Private tour – can be tailored to suit you
All snorkel gear included (mask, snorkel, flipper)
Safety brief and ocean safety
How to use snorkel gear demonstration
Wetsuits and foam floating noodle included
Photos included
Binoculars for headland walk
Private Manly snorkel tour highlights
Meeting Sydney underwater world wildlife
Explore Sydney's coastal habitats with a local guide
Searching for wildlife on the head land walk
Great views from look outs of the headland
Tailored tour for you – Extra water time instead of the headland walk if requested
Private tour can be booked as requested. You can choose the date and time subject to available dates.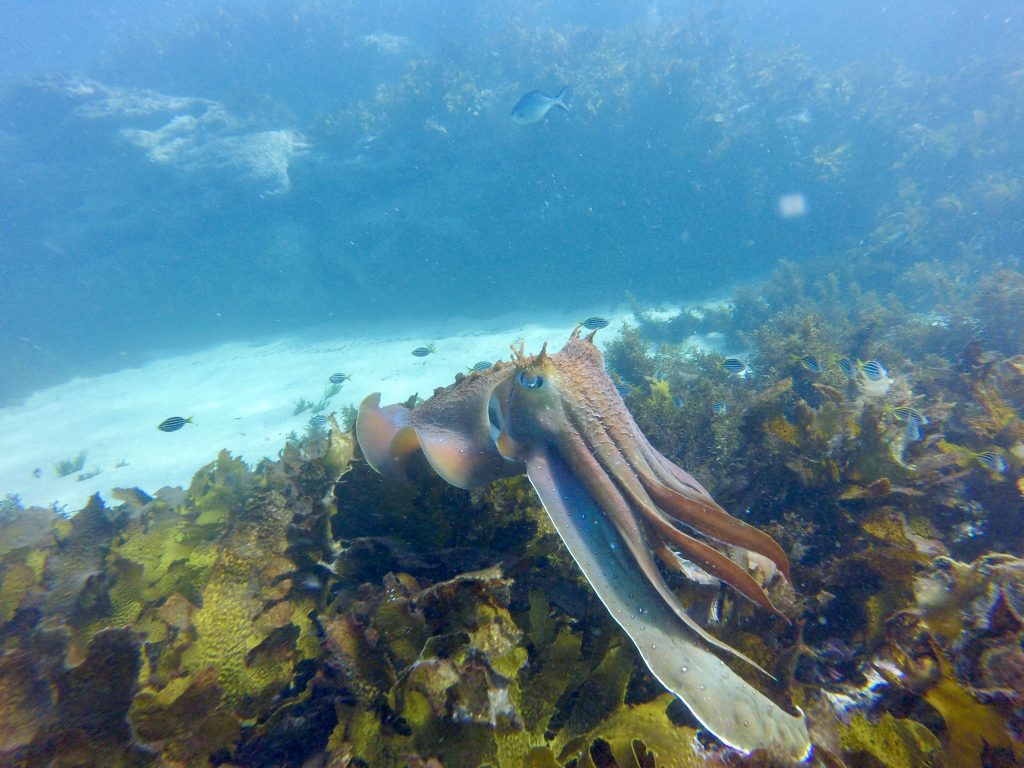 Duration: 2 hours
Private Manly Snorkel Tour Cost:
1  person $150
2 Persons $300
3-5 Persons $500
6-8 Person $650
All private tour dates must be confirmed with our office before booking
Customer Testimonial 
Totally recommend for nature lovers
"It's a great experience to get to know more about wildlife and marine wildlife in Sydney" Dec 2020
Private Manly snorkel tour description
Ecotreasures private Manly snorkel tour will be tailored to you and your group. With your own personal guide confidently explore the Cabbage Bay Aquatic Reserve, Manly. We can help you be cautious or adventurous in the water depending on your snorkelling experience.
On the Private Manly Snorkel Tour you will be educated about the local area, water safety, snorkelling tips and local wildlife. Depending on the time of year, Sydney's coastline marine wildlife changes with different water temperatures and "seasons of the sea". We have some distinct seasons of the sea in Sydney.  Your passionate marine expert and snorkel guide will help you find Sydney's famous Blue Groper and other species in the no take Cabbage Tree Bay Aquatic Reserve depending on the time of the year. We also have the option for hotel pick up and drop off.
How to Book
Select a date in the calendar above or email info@ecotreasures.com.au or call 0415 121 648 to inquiry about availability. Private tour dates are as requested. If your chosen date is not available we will provide other times and dates to meet your request. Click on the link to view Ecotreasures Manly Snorkel Tour group tour
What to bring:
Swimming gear
Towel
Hat
Drink bottle
Sunscreen
Comfortable walking shoes
If you have never snorkelled before or need some fresh tips, please watch our Snorkelling tips short video with Damien before the tour.
There are change rooms at Shelly beach and you can lock you valuable in our bus while snorkelling.
How to get to Shelly Beach Manly:
Walking: From Manly Wharf walk through Manly village and along beach front to Shelly Beach or 10 min taxi from Manly Wharf
Driving: Drive to the car park at end of Bower st at Shelly Beach. If you need any extra help please feel free to ask our friendly staff via email info@ecotreasures.com.au or call 0415 121 648
Extra information:
ALL PARTICIPANTS MUST BE ABLE TO SWIM 50 METERS FREESTYLE UN-ASSISTED, FLOAT AND TREAD WATER TO JOIN THE TOUR. SWIM TEST CONDUCTED AT THE START OF TOUR FOR PRIVATE TOUR WITH MORE THAN 2 PEOPLE. NON SWIMMERS CAN PARTICIPATE IN PRIVATE TOUR IN LIFE JACKETS WITH MAXIMUM 2 PEOPLE.
After you book please go to the EcoTreasures home page to view the other Sydney Eco Tours we offer.
The location:
The Cabbage Tree Bay Aquatic Reserve is located at Shelly Beach, Sydney which is only minutes from world famous Manly Beach. Shelly Beach aspect faces West which protects the location from a lot of swell on the East Coast of Australia.  The sheltered habitats of rocky reefs, sea grass meadows and sandy bottom are home to a range of resident and transient marine species. Map from Fisheries
The Cabbage Tree Bay Aquatic Reserve is a "NO TAKE" marine zone which was established in 2002.  No fishing of any kind, or taking any species including shells is permitted. Fines apply for any breaches of these laws. The protection of the area has been a very successful conservation management strategy. We can now all enjoy seeing the range of species in the Cabbage Tree Aquatic Reserve located only 30mins from Sydney city.
Manly also has a vibrant coastal village atmosphere and nature walk trails. Sydney Harbour National Park website lists all the local walks in the area. For any tips or travel advice while visiting Manly please email our office info@ecotreasures.com.au or call 0415 121 648. With our local expertise we can help you plan and book other tours in Sydney for you.
Minimal impact travel tips and information about Climate Change