Sydney Walking Tours
Sydney Walking Tours
Manly, North Head Coastal Whale Walk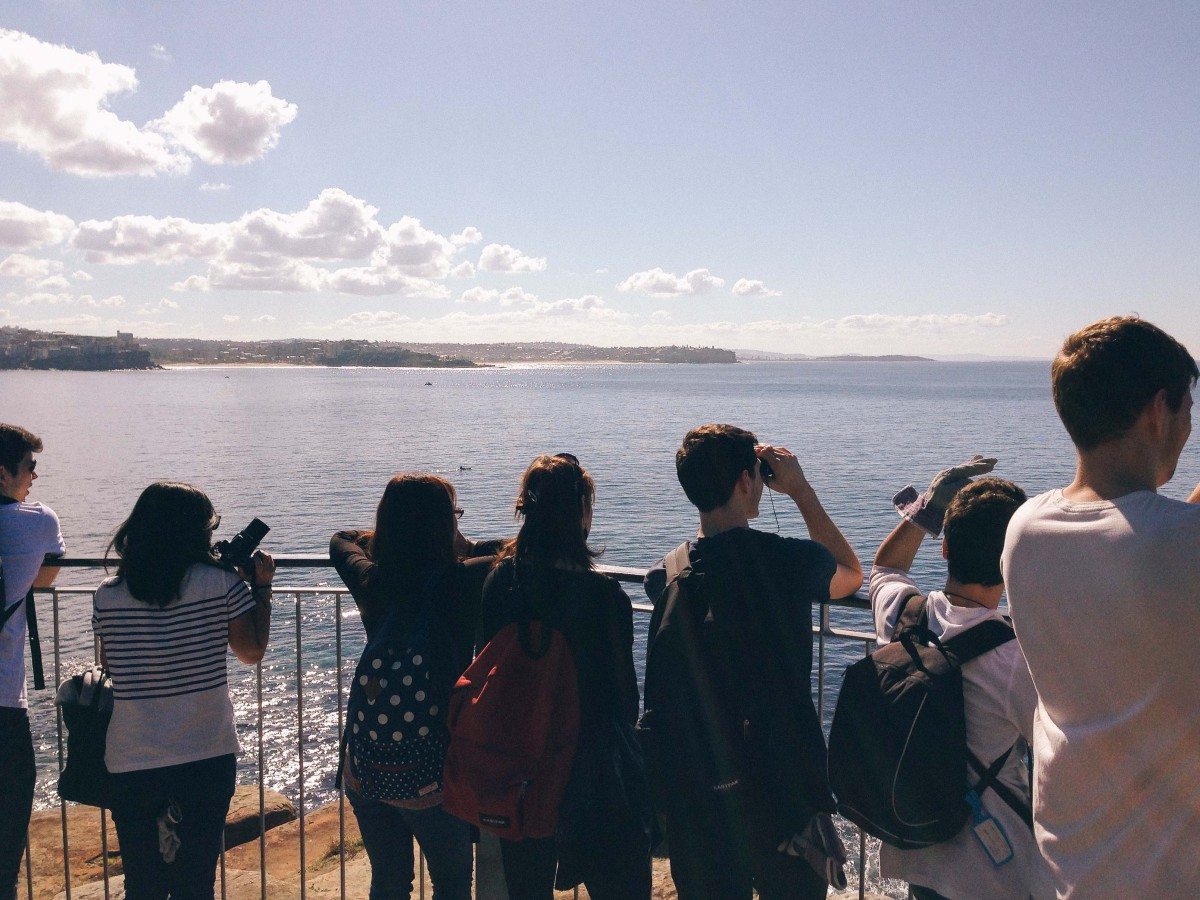 EcoTreasures, Sydney Australia will guide you along an amazing part of the Australian East Coast on a unique Eco tour on Sydney's door step. Enjoy the breath taking views of the Pacific Ocean from Manly and North Head while you search for Dolphins, Mammals, Birds, Reptiles & Insects and Whales during migration season (May-Nov) on the Advanced Eco Tourism Certified Pittwater Manly Coastal Whale Walking Tour.
Observe and learn about native Australian wildlife, seasons of the seas and landscape of Sydney, the East Coast current, local and transit marine species, marine habitats, marine fauna, lagoons, headlands, rock platforms, sandy beaches and the terrestrial flora and fauna of the area.
Your fun and friendly local expert guide will share their knowledge of the local area to increase your knowledge and inspire you to help support conservation. We also provide a voluntary collection of marine debris during the walk. The data is recorded on site and then submitted to a national database with Tangaroa Blue. You can enjoy the environment and contribute to reduce marine debris at the same time.
Manly, North Head Coastal Whale Walk -Tour Availability Calendar
How to book:
Click on the live calendar above or the availability tab on the left side of this page to check group tour available dates and to make your booking online. You will receive a confirmation email with meeting directions after you payment has been processed.  If you have any questions please email info@ecotreasures.com.au or call 0415 121 648
What to bring
Comfortable walking shoes
Hat
Sunscreen
Swimming gear
Refillable drink bottle
Towel
Photo package available shot with GoPro:
You will receive 10 photos taken on the Manly Snorkeling Tour by your EcoTreasures guide. $30 for 10 photos of you or your group. The photos will be sent via email file transfere. To confirm the photo package please select photo package when booking your tour in the shopping cart.
How to get there:
Please click on the google maps link under the directions tab on the left side of this page. If you need any extra help please feel free to ask our friendly staff via email info@ecotreasures.com.au or call 0415 121 648
Extra information:
After you book please go to the EcoTreasures home page to view the other Sydney Eco Tours we offer.