Sydney eco tourism specialist EcoTreasures join forces with international student groups to help clean up marine debris from Sydney Harbour Catchment
Who is helping cleaning up Sydney Harbour Catchment??
EcoTreasures Sydney Harbour Beach clean program
Collins Flat located in Sydney Harbour National Park, Manly was in a very polluted state after the huge storm in June 2016. The massive storm caused heavy pollution of Sydney's waterways, which heavily impacted Sydney's coastline and the local environment. Since 2010 EcoTreasures has based our business mission on having fun in the outdoors whilst educating clients about the environment and heritage of the areas visited. EcoTreasures has invested heavily in achieving the highest accreditation and best practice standards in the ecotourism industry. EcoTreasures has successfully been awarded a 10-year National Parks and Wildlife (NPWS) Eco Pass and Advanced Eco Tourism & Respecting Our Culture certification from EcoTourism Australia.
Who is helping clean our beaches
EcoTreasures hosted some groups of international students in July 2016 on the Manly & North Head Coastal Walk experience, which also includes a beach clean of the critical habitat of the endangered Little Penguin population. The beach was full or all types of pollution, it was the worst we have ever seen Collins Flat and we have been cleaning this area since 2012 with our groups. The students did an awesome job cleaning up the area and removing the pollution. We were also lucky and spotted Whales and White Bellied Sea Eagles along the walk.
EcoTreasures main focus of the coastal walk educational program is for participants to give back the location they are visiting, while learning about sustainability and catchment management. It is embarrassing to hear from our overseas guests that Australia is behind the rest of the world in regards to plastic use practices and some of our environmental policies. Hopefully this can be improved moving forward.
What data are we collecting?
Primary data of the marine debris collected on the coastal walk tour is submitted to a non-profit organisation called Tangaroa Blue to their national database. Tangaroa Blue Foundation is an Australian registered charity focused on the health of our marine environment, and coordinates the Australian Marine Debris Initiative, an on-ground network of volunteers, communities, organisations and agencies around the country monitoring the impacts of marine debris along their stretch of coastline. According to Tangaroa Blue website "18,000 pieces of plastic are estimated to float in every square kilometre of ocean. 633 species worldwide including 77 Australian species are impacted by marine debris. Over 75% of what is removed from our beaches of plastic.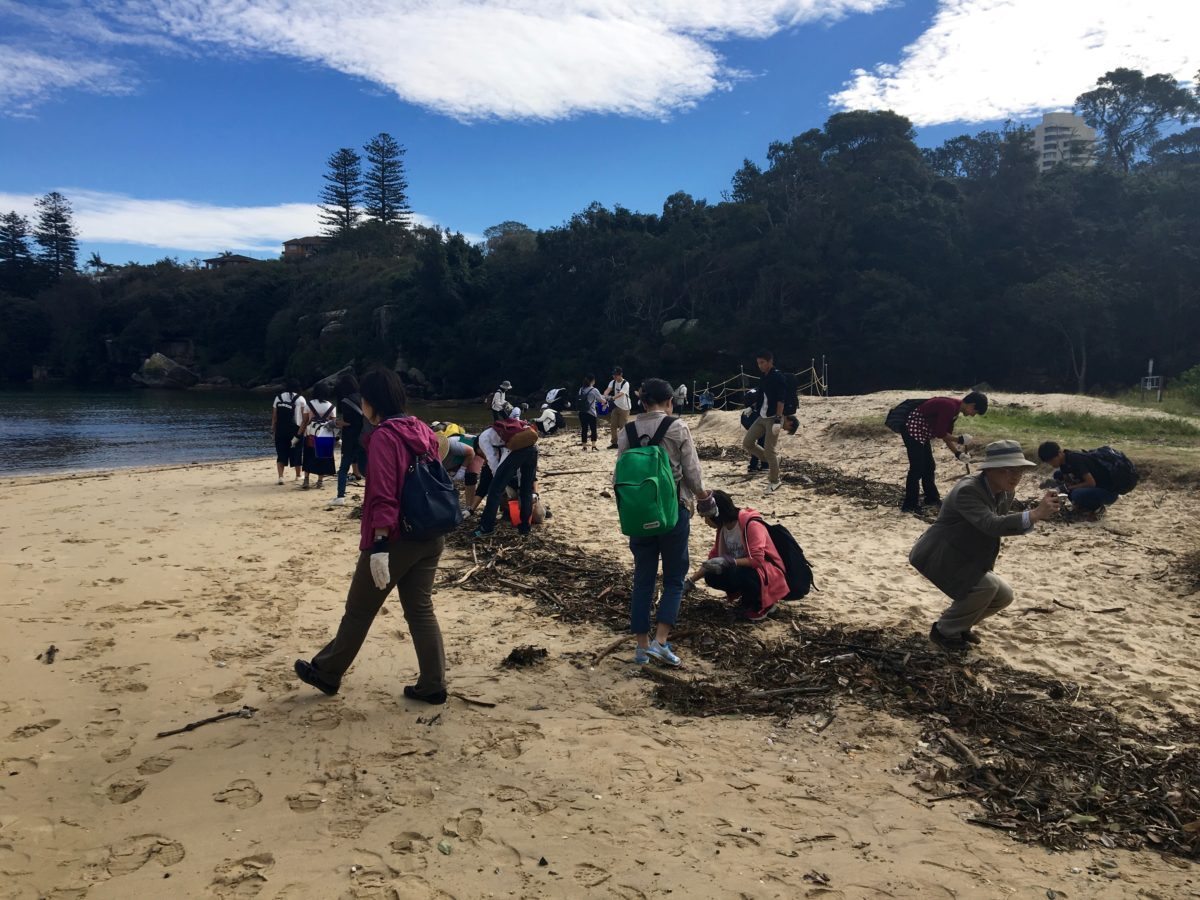 Who wants to help??
We are now targeting the big end of town. EcoTreasures would love to see Sydney's big business's get involved in the initiative, while raising environmental awareness to their workforce. EcoTreasures offers the Coastal Walk and Beach clean program to businesses as team building option, which allows people to work together, be outside, stay fit and healthy.
If you would like more information please email info@ecotreasures.com.auy or call 0415 121 648
Damien McClellan – EcoTreasures Founder
info@ecotreasures.com.auy
0415 121 648