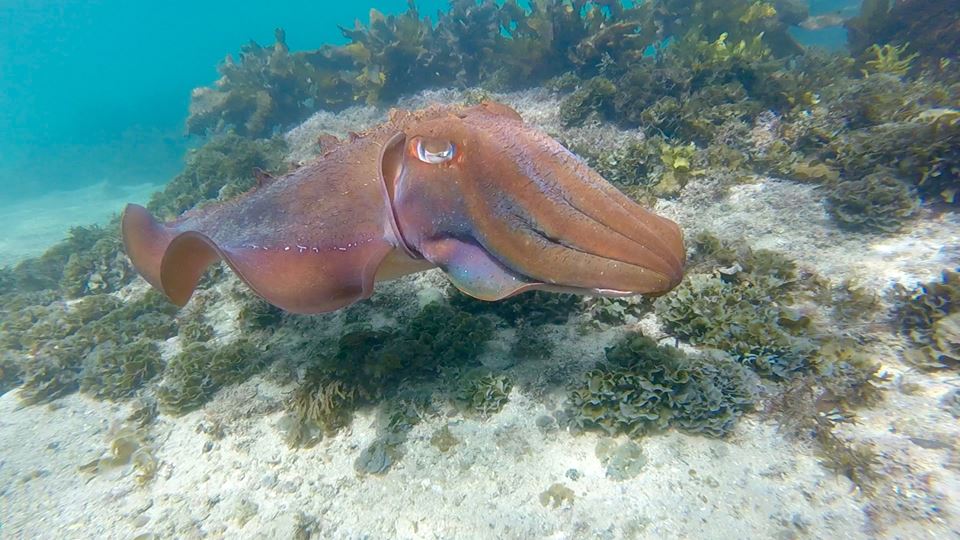 Show is on from mid April – August
During mid April to August you can witness one of mother natures greatest shows. The breeding season of the Giant Cuttle fish occurs along the coast of Sydney. We have been attending the show every winter for 9 years. The last few season we have seen a spike in numbers coming to the Cabbage Tree Bay Aquatic Reserve.
Join ECOTREASURES Manly snorkel tour
Our expert guide will keep you safe and warm with our thick 5mm wetsuits while you search for the underwater light show. The males are trying to find females to breed with. They only live 1-2 years and die after the breed. There are many more males than females during the breeding season, so the males can get into fierce competition to win the chance to re produce with the females. This is when you can witness the amazing show of lights of their change of colour and texture.
Are tickets limited??
Yes we only take small groups of maximum 8 people per session. To book your tick click on this link to our Manly snorkel tour page
Where is the tour?
We meet at shelly Beach and then go on nature walk, where you can spot migrating whales from headland look out. You will snorkel for 1 hour in the cabbage Tree Aquatic Reserve with your expert marine guide.
Follow us to Whyalla?
I will be is heading to Whyalla in South Australia to watch the greatest Giant Cuttle fish migration at the start of June. Follow us on Instagram to see how the adventure goes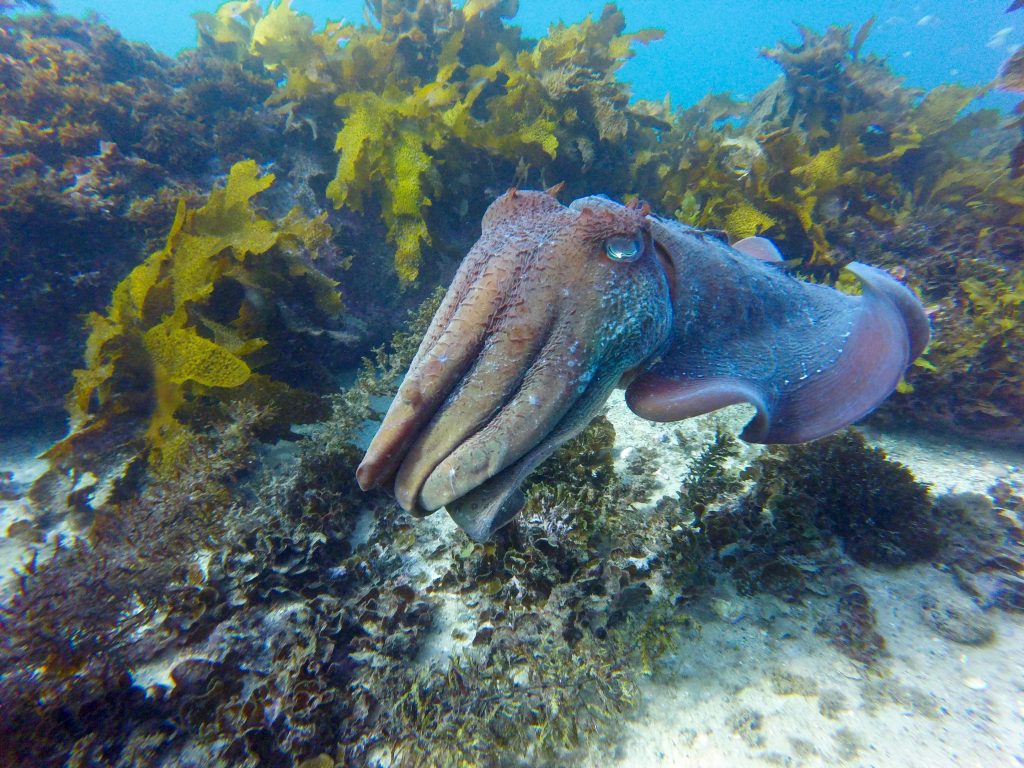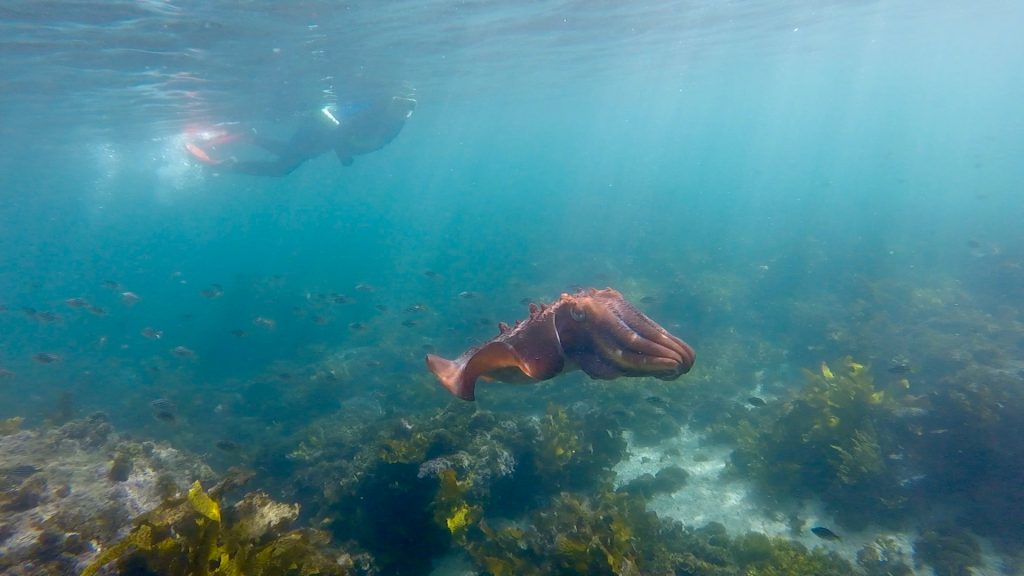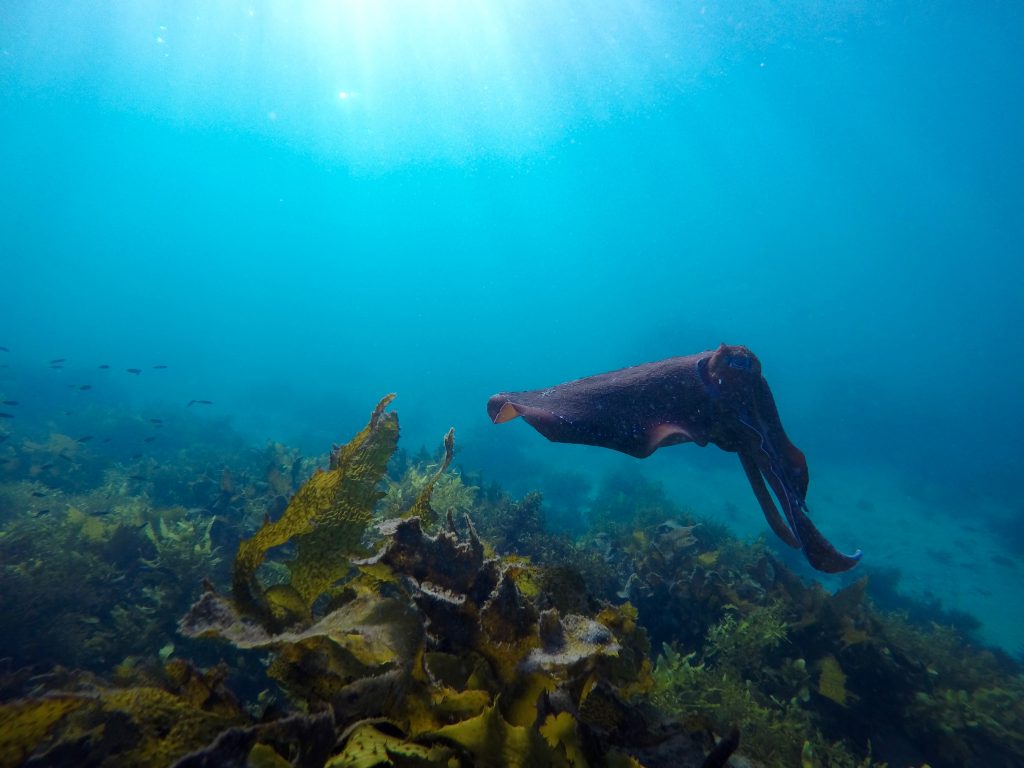 See at the show
Damien – ECOTREASURES founder