Have you been snorkeling with Sharks in Sydney??
During Sydney's winter months we have colder weather conditions. Even though this may prompt you to put away your beach towel and to begin your focuses towards what different cups of tea exist. Guess what there is more to do in winter besides enjoy warm drinks. You can get outside, get fit and enjoy a nice tea or coffee at the Boat House Shelly Beach after you explore Manly's Cabbage Tree Bay Aquatic Reserve, Shelly Beach area for Port Jackson Sharks during their breeding season which is winter-spring.  Most Sydney locals know that during winter we have amazing coastal conditions on the right day minus the crowds. This means car parking is easy and often you may be the only person in the water. With a wetsuit a sense of adventure you can use our protected natural areas as your escape into the wild. One of the best place to see the Port Jackson Shark is the Cabbage Tree Aquatic Reserve , Manly right off Shelly Beach. Join Our guided tours to learn more and feel comfortable on your next marine adventure.
Port Jackson Classification – Reference Australian Museum
The Australia Museum describes the Port Jackson Shark as "  a distinctive blunt-headed fish that has a spine in front of both dorsal fins. Port Jackson Sharks have harness-like markings which cross the eyes, run along the back to the first dorsal fin, then cross the side of the body. This pattern makes it very easy to identify the species.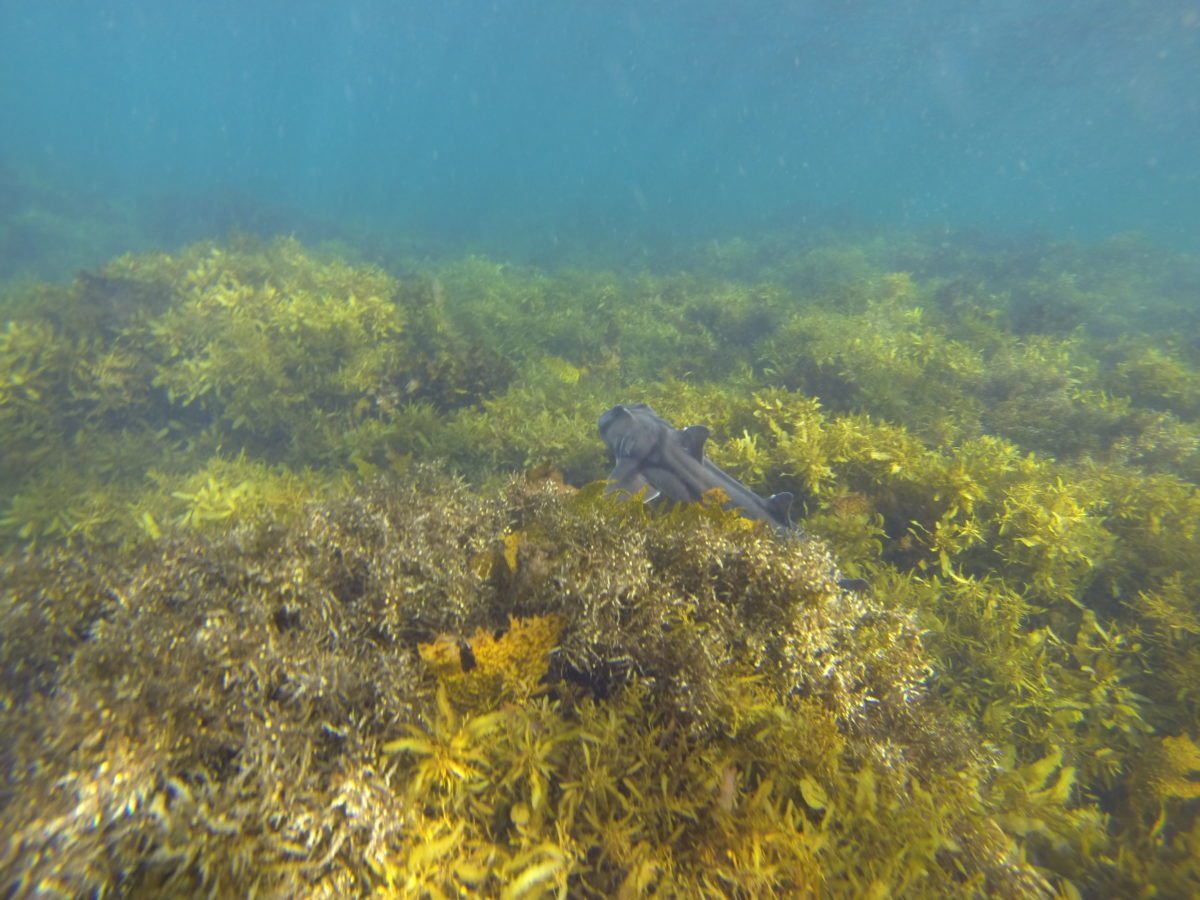 Port Jackson Classification – Reference Australian Museum
Species: portusjacksoni

Genus: Heterodontus

Family: Heterodontidae

Order:Heterodontiformes

Class: Chondrichthyes

Subphylum: Vertebrata

Phylum: Chordata

Kingdom: Animalia