Description
Sydney's Northern Beaches Paddle Boarding Lessons and Tours
Our expertise will improve your technique and build your confidence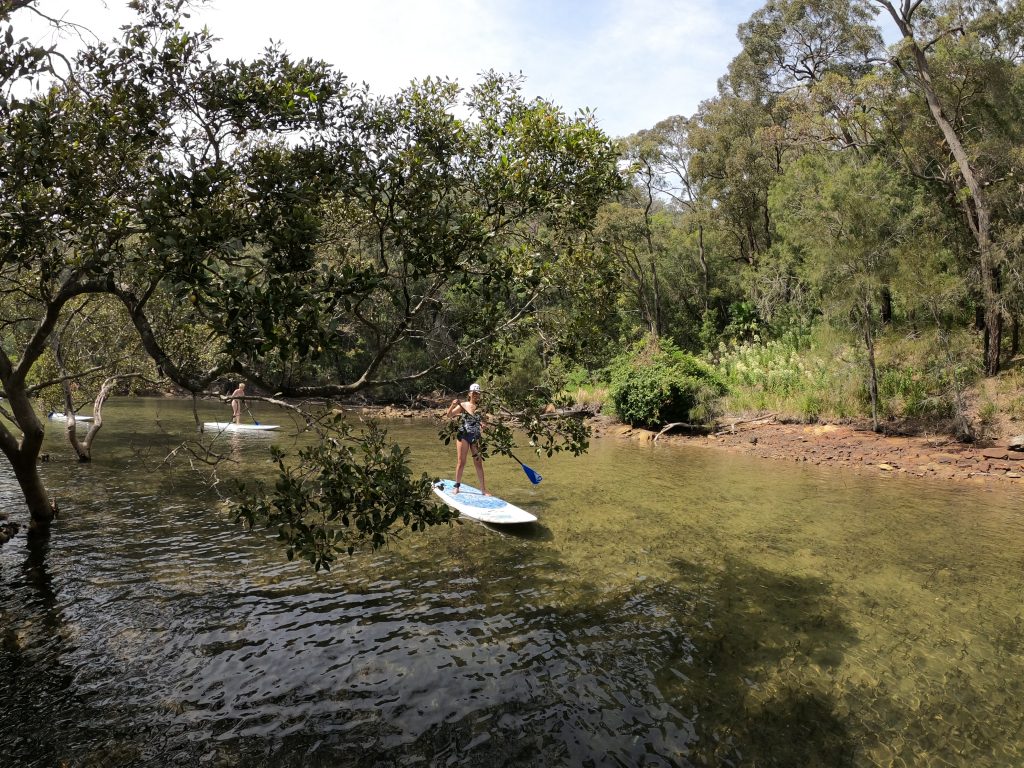 Book Now and Gift Certificates
All private tour dates must be confirmed with our office before booking
Sydney's Northern Beaches paddle boarding (SUP) lesson and tours inclusions
90 min Sydney's Northern Beaches paddle boarding (SUP) lessons and tours
Good quality epoxy paddle board, paddle and leash provided
Friendly and experienced Academy of Surfing Instructors (ASI) Level 2 paddle board instructor guide
Safety and equipment brief
Photos
Learn how to assess risks
Stand up paddle boarding (SUP) lesson and tour highlights
Learn how to Stand up paddle board,
Improve your skills and technique if different conditions
Safety assessment of weather conditions and risks and dangers of the location
Understand how to turn, stop, control and get on and off your paddle board board
Understand how to read weather conditions and weather forecasts
Practice different stances and paddling strokes for different paddling conditions
Suitable for first timer and experienced paddlers looking to improve their paddle efficiency
Sydney's Northern Beaches stand up paddle (SUP) lesson and tours description
Ecotreasures offers a variety of locations for you to experience Sydney's Northern Beaches stand up paddle boarding (SUP) lessons and tours.  Stand up paddle boarding (SUP) is a great outdoor activity that gets you on the water having fun. Ecotreasures paddle boarding lessons and tours are tailored for small groups of 1 – 8 persons.
Suitable for kids and adults and range of skill levels. You can inquiry about lesson package ASI SUP Wise we are qualified to deliver for kids to adults.
Get fit, while you improve your stand up paddle boarding skills.  Challenge your skills level in different paddling conditions and locations with our help and encouragement.
Sydney Northern beaches stand up paddle boarding lesson (SUP) and tour locations
Give us a call and we can work out the best place for you and your group depending on your skill level and where you live. Out of area is available as requested but there is an out of area charge.
The Basin campground
Palm Beach
Bayview
Mccarrs Creeks
Minimal impact travel tips and information about Climate Change 
What to bring
Swimming gear,
drink bottle of water,
towel
Availability
Listed dates are only requested dates and will be confirmed by our office. Please call or email to book in your date and make sure we are available.
Minimum 1, Maximum 8 persons
Lesson duration – 90 min
Lesson cost
1 persons $120
2 person $180
3 persons $250
4 person $300
5 person $350
6 person $400
7 persons $450
8 persons $500
Book Now and Gift Certificates
All private tour dates must be confirmed with our office before booking
How to book
If you would like to speak with our friendly staff please call 0415 121 648 or email info@ecotreasures.com.au to find the best date to book in your private paddle boarding lesson.
We also provide paddle board hire and overnight camping experience at the Basin campground Ku-rin-gai Chase National Park if you are looking for a getaway in.