Description
Paddle Board and Kayak Hire at the Basin Campground, Ku-ring-gai
Discover the Serene Charm of Sydney's Northern Beaches: Basin Paddle Board and Kayak Rentals
Book Paddle board or Kayak Hire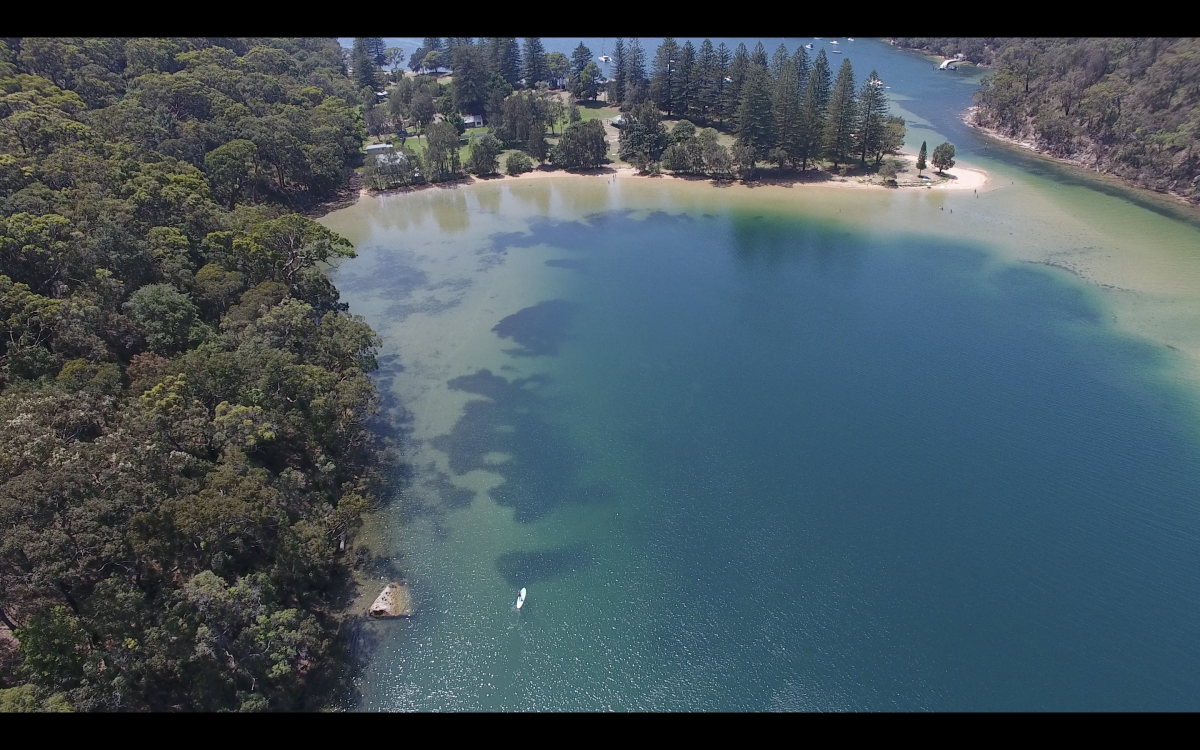 Book Paddle board or Kayak Hire
*Please note all NPWS entry fees day use fees are not included in paddle hire costs.
We are open all long weekend Sep 30th- Monday 2nd Oct for hire
Important Update – Bookings Essential for Hire:
Kindly note that booking in advance is crucial for hiring equipment. Please consult our booking availability calendar and secure your reservation before arriving at the Basin. We regret to inform you that walk-up hires cannot be guaranteed unless we're already scheduled for bookings. If a date shows no availability, it implies that we won't be present on that day without pre-bookings. Online bookings close 1 day prior to booking.
Discover More Adventures: In addition to our private stand up paddle board (SUP) lessons and tours, we're thrilled to offer paddle board and kayak hire at the Basin Campground in Ku-ring-gai Chase National Park. This is your chance to extend your aquatic explorations and bask in the peaceful surroundings on your own terms.
Booking Information:
Group hire we can only operate for pre-booked group hire sessions, subject to a minimum charge of $400. For any inquiries, contact Damien at 0415 121 648 or info@ecotreasures.com.au 
Or your book your session on the availability calendar
Why Paddling at the Basin Estuary is Ideal and Safe:
Boat-Free Zone: The absence of boats ensures a high level of safety for all.
Calm Waters: The lack of boats also means no wake or waves, providing incredibly flat and serene water conditions for effortless paddling.
Sheltered Location: Surrounded by the bushland escarpment and protected from winds, the Basin offers tranquil waters and a picturesque view of the bushland.
Natural Beauty: Paddle in the 5th oldest National Park in the world, immersing yourself in nature..
Perfect for Exploration: The Basin estuary is an excellent location to paddle for extended periods and uncover its hidden gems.
Book Paddle Board or Kayak: If you're ready to embark on an aquatic adventure, book your paddle board, kayak, or snorkel hire session with us. Click the "Book Now" button to view available session times. Group bookings are also available upon request, subject to availability, with minimum charges applicable for midweek reservations.
Important Reminders:
Check wind and storm warnings before heading out. In case of windy or unfavorable weather, give us a call in advance to ensure our operation status.
For inquiries or bookings, you can reach us at 0415 121 648 or email info@ecotreasures.com.au.
Paddle Board and Kayak Hire Details:
Paddle Board Hire:

1 x Stand up paddle board or single kayak: $35 per hour
4 x Stand up paddle boards or single kayaks: $120 per hour
Full day hire: $120

Double Kayak Hire:

1 x Double Kayak: $50 per hour
1 x Double Kayak (3 hours): $120
Full day double kayak hire: $150
Book Paddle board or Kayak Hire
Included in Paddle Board and Kayak Hire:
Stand up paddle board/single kayak and paddle
Life jacket
Safety briefing
Paddle demonstration and tips
Paddling location: The Basin Campground and Ku-ring-gai Chase National Park
Discover Sydney's Natural Treasures: Ecotreasures offers paddle board hire, kayak hire, and snorkel hire at the Basin Campground, Ku-ring-gai Chase National Park. Whether you choose "The Basin" or the majestic "Pittwater," you're in for an unforgettable experience. The Basin Campground, nestled on the western foreshore of Pittwater, offers a much-needed escape from the daily grind. Connect with your surroundings, stay active, and explore the natural wonders while paddling on Pittwater. Our knowledgeable staff can provide insights and information about the local ecosystem, ensuring you're well-prepared for your adventure.
Booking Requirements:
Customers must present identification (ID) on the day for gear hire.
Adults aged 18 years and above are required to sign in. Those under 18 must be signed in by an adult.
Children under 14 years must be supervised by an adult at all times.
Upon signing the online hire form, you agree to the terms and conditions and register each participant.
Our digital waiver will be sent as a link for you to complete before arrival.
Convenience Matters: Leave the hassle behind and take advantage of our paddle board hire, kayak hire, or snorkel hire. You don't need to transport your equipment across Pittwater to the Basin Campground. Save time and effort by using our equipment to explore the calm waters of the Basin estuary and venture into the majestic waters of Pittwater. Discover secluded beaches, embark on self-guided tours, and rely on our experienced staff for safety and nature briefs.
Explore More with Ecotreasures: Visit our homepage to explore the array of Sydney Eco Tours we offer.
Getting to the Basin Campground Ku-ring-gai: Ferry from Palm Beach or bush walk 2.75km along Basin trail.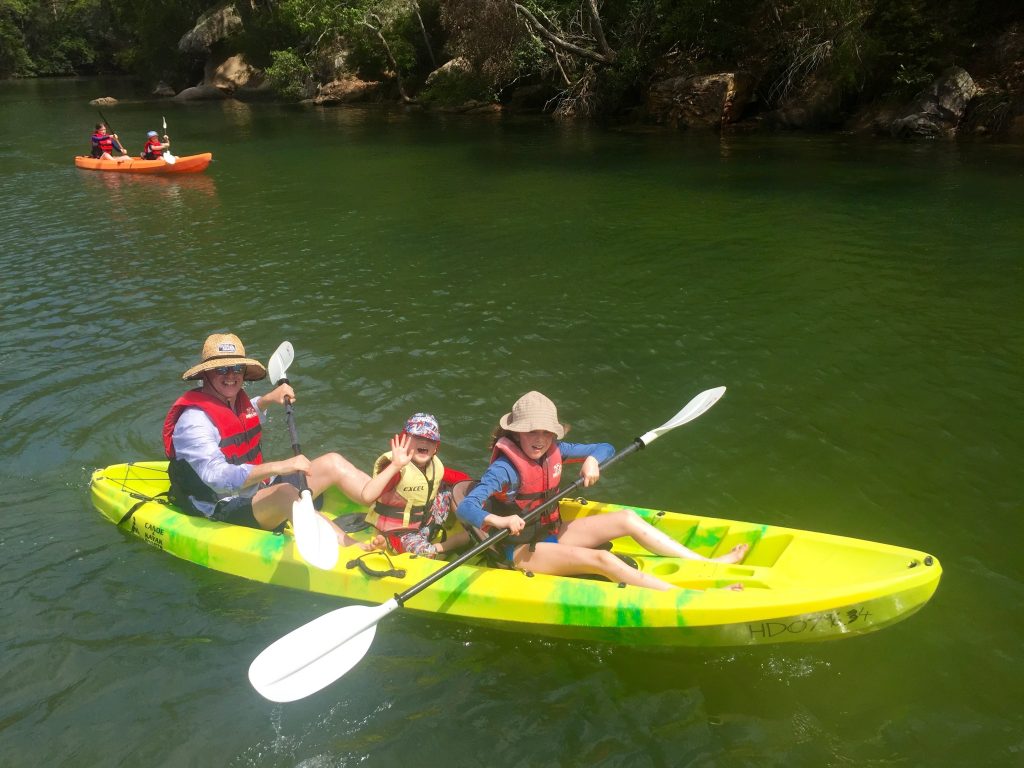 Directions
How to get there: There is no public car access to the Basin campground in the protected Ku-ring-gai Chase National Park. You can come across the water or walk. Please read information below. Email or call if you need any help. From Palm Beach: Catch the breathtaking ferry across Pittwater to the Basin campground, West Head with Fantasea Palm Beach Ferry service or Palm Beach Water Taxi from Palm Beach Wharf to the Basin Campground. Please click on Ferry timetable link to view departure time. The ferry ride from Palm Beach to the Basin take 20mins. Please note Opal cards do not work on the Palm Beach- Basin ferry service. By Bus from Sydney: The 1.5 hour public L90 bus ride from Wynyard, Sydney city will drop you off directly at the Palm beach Wharf. Opal card have a Sunday reduce rate for cheap travel. Driving to Palm Beach or West Head: If you are driving to Palm Beach there is free parking available on the street. Always check street signs. You can also drive to West Head via West Head road and park at the top of the Basin Trail and walk in to the Basin campground on a 2.75 km hike with a steep descent. Please always check NPWS website for updates and important information before entering the Park. The journey is part of the experience so embrace the adventure which ever way you decide to come to the Basin.