Online Gift Certificates
Online Gift Certificates – Very quick and easy
Experiences make memories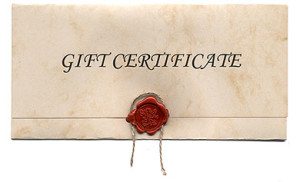 Online Gift Certificate details
EcoTreasures Gift Certificates are available online for you to buy for your friends and family.   You can select the amount you would like to purchase. The gift certificate can used a variety of EcoTreasures tour experiences or products listed online.
How much does it cost?
Gift certificate range from $50 upwards. Click on the gift certificate logo above to choose your amount you would like to purchase.
Custom PDF voucher
You will receive a custom voucher addressed to the recipient.  A EcoTreasures staff members will help you create special message you can request for the gift certificate.
Do you want to ask any questions?
If you have any questions feel free to email info@ecotreasures.com.au or call Damien 0415 121 648