Description
ECOTREASURES SUP Club Manly and Bayview
Watch the sunrise from the water while you get fit and paddle – Sign up and commit to yourself
We are very excited to launch our new ECOTREASURES SUP Club Manly and Bayview. The mission of ECOTREASURES SUP Club Manly and Bayview is to create a fun opportunity for locals to commit, stay fit, have fun, meet people and paddle board on Sydney's Northern Beaches in a safe environment. The paddle board group is max 6 persons per paddle group session. You can just turn up and use our high quality paddle boards and paddles provided.  You will be motivated, lead and instructed by Academy of Surfing Instructors (ASI) level 2 paddle board instructor Damien the founder of ECOTREASURES. Call 0415121648 to see if we have spots available as we only take a maximum of 6 paddle boarders per session. Pick your preferred start date once accepted and then the fun begins. ECOTREASURES SUP club Manly and Bayview start time is 15mins before sunrise. Session dates and times will be confirmed with you once you pick your dates. Private lesson and paddle groups also available for anyone as requested subject to availability.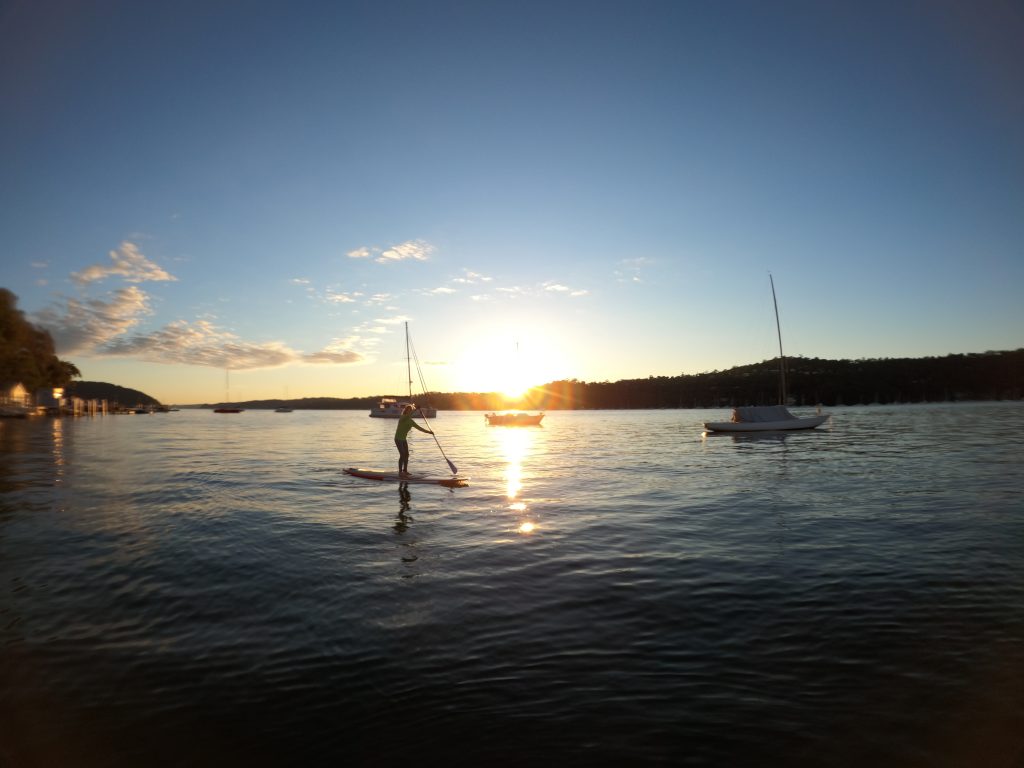 Locations of ECOTREASURES SUP Club Manly and Bayview and days of the week
We have a range of locations, ECOTREASURE SUP club Manly and Bayview. You can book into the same Paddle board group location or different SUP club locations, it is up to you. We offer sessions at Manly from Shelly Beach every Monday and Bayview on Wednesday.  Each location offers a different paddle experience. Why not try both??
We also have some back up location for each one of these spot depending on the wind conditions. More session times will be added if required.
What's Included at SUP Club
1 hour paddle boarding
Epoxy paddle board rental, paddle, and leg rope
Gear ready for you
Lead by ASI level 2 qualified stand up paddle board exposed waters instructor
First aid trained instructor
All safe work Covid19 guideline are followed. Social distancing and cleaning of equipment
Book 5 or more session and get FREE wetsuit hire
Why join ECOTREASURES SUP Club?
Why not commit and join the SUP club and book in your regular weekly paddle boarding session on Sydney's Northern Beaches. You qualified instructor will motivate you to paddle and have fun while you stay fit and healthy.
Reason to get up early and join SUP Club:
You want to exercise and have fun in the great outdoors
See the sunrise from the water
You need a group to commit to, so you turn up and do your exercise
You want to improve you paddle boarding skills and technique with qualified ASI level 2 SUP instructor
You are keen to paddle board on Sydney northern beaches more often and commit to sessions
You can use our paddle boarding equipment – All disinfected under guidelines
We implemented a safe work guidelines set and practice social distancing with all sessions
How does SUP Club work??
The idea of SUP club is an easy way for you to join a paddle group. Stay fit while gaining expert paddle boarding tips from a qualified instructor with 10yrs experience leading groups.  Get a morning paddle board in before work in the early bird session.
Each session is 1 hour
We have session at different locations at different times through the week
Book yourself into 1, 5 or 10 pack SUP club pass sessions. The more you book the more value you receive.
Book in your sessions and locations – you can mixed up where you paddle board
Maximum 6 persons per session
Paddle board included.
What is the cost of SUP Club
1 x session $35pp
5 x session $125pp
10 x sessions $200pp
Frequently asked questions
Can I bring my own equipment? Yes you can
What are the session times? Early bird Sunrise sessions meet first light and paddle board for 1 hour.
How do I sign up? Email info@ecotreasures.com.au or call 0415 121 648 to see if we have any available spots
Once I have signed up how do I book in sessions? We will find out what date you want to start and then book in your sessions.
What the next step? Just turn up and enjoy